Description
Join us for #FSBConnect Midlands Meet-Up at the Festival of Enterprise 2019
Businesses from across the Midlands, from Shropshire to Lincolnshire, from Northampton to Stoke-on-Trent, are invited to this #FSBConnect Midlands Meet-Up at the Festival of Enterprise 2019, held at the National Exhibition Centre near Birmingham.
An exclusive chance for small businesses, entrepreneurs and the self-employed from across the Midlands to be in one place at one time and attend a FREE networking event in an exciting but informal setting.
---
This meet-up will be held at the Festival of Enterprise, which is now in its third year and returns to the NEC this year on Wednesday 23 & Thursday 24 October. The FSB is proud to be a headline partner of the event and invites all small businesses to join us there. Attend, and you are going to be exposed to so many ideas, growth strategies and tactics, you will be buzzing! Plus, you'll hear from and meet people who have led their businesses to fast growth success, including our Brexit policy lead on the second day. In the extensive seminar programme that forms the heart of the Festival, you'll hear about their strategies, tactics, and how they overcame the inevitable roadblocks that crop up in every business story.

www.festivalofenterprise.co.uk
---
As headline partners of this year's Festival of Enterprise, we are able to offer our attendees:
Free parking at the NEC, when you book using this link
Front row seats at the seminars
Free #FSBConnect networking
Expert advice on Brexit for small businesses from Neil Warwick, Chair of FSB's Brexit Policy Unit
We're exhibiting - Come and say hello to us on Stand F10 (as you walk in the main entrance) to remind yourself of the benefits of FSB membership and to meet some of our Service Providers.
---
FSB Volunteer and Managing Director of FaB Networking with FindaBiz, Amanda Bourne, will be hosting this year's meet-up.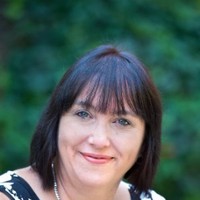 Come along for some fun, facilitated speed networking and meet other small business owners from across the Region.
We will invite attendees from our regular #FSBConnect events from across the Midlands, so come along to make new connections, extend your network and grow your business.
---
This event is FREE and OPEN to all - please invite your contacts.
There will be the opportunity for more networking after the meet-up.
DON'T MISS:
Woman Who Inspires Network, 1pm 23 Oct, Festival of Enterprise 2019
Neil Warwick, OBE - FSB's Brexit Policy Chair - 11.30am, 24 October, Festival of Enterprise Stage, Festival of Enterprise 2019

Please read our events privacy policy here.
We look forward to welcoming you!
09-23800/10-23900-0994

For your information:
We're changing the way you book to attend FSB events and very shortly you will be able to book and view events directly through the FSB website without the use of third party booking platforms. This change is all about making the process simpler for you and help us understand which events are helpful to you and your business.

Starting in the next few months our events will no longer be listed on Eventbrite and therefore it's important that you register to receive information about FSB events to ensure you don't miss out. FSB members don't need to do anything, you will automatically receive information as part of your membership.

If you are not currently an FSB member and want to continue to be notified about events please add your name and email address here and we'll notify you when the new site is live.
Follow @FSBWestMids for local news and events and #FestivalofEnterprise for exciting updates ahead of the event.