Sales Have Ended
Ticket sales have ended
Booking for this event has now closed. For further information of possible availability please contact Karen Thompson, Operational Support Co-ordinator; karen.thompson@fsb.org.uk / Tel: 07584 228267
Sales Have Ended
Ticket sales have ended
Booking for this event has now closed. For further information of possible availability please contact Karen Thompson, Operational Support Co-ordinator; karen.thompson@fsb.org.uk / Tel: 07584 228267
Description
#FSBConnect Milton Keynes presenting - Getting investor ready… getting your ducks in a row
Access to funding to start up and grow isn't always easy. So how can you make sure that your business is 'investor ready'?
Even if you're not thinking about funding at the moment the process that businesses go through to make them investor ready, very similar to getting ready to sell, gives any business a better base for resilience, sustainability and significant growth.
The three main speakers will inform you on what being 'investor ready' actually means, how to get there, and how to access to funding from different sources.
Bucks Business First (BBF) and Velocity will also be attending the meeting and signposting you on how you can get support.
Our speakers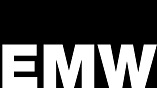 Kirsty Simmonds is a Senior Associate at EMW, a commercial law firm with offices in Gatwick, London and Milton Keynes. Kirsty and her team work with businesses looking to scale-up, get investor ready or sell. During the session Kirsty will share some top tips about getting investor ready and signpost the things that have tripped up businesses in the past. When you buy something tangible, like a car for example, you're usually offered the opportunity to take it for a test drive. When an investor is contemplating whether or not to invest in your business, there's nothing tangible for them to get their hands on. Instead, they usually ask you to complete a questionnaire which asks about all aspects of your business. So if you don't have all your ducks in a row this can be a painful process and can temporarily distract you from focusing on your business!
Alexander Boswell DL MK Investor Group was appointed to the role of Vice Lord-Lieutenant in 2011. He maintains long-standing business interests in agriculture, property and foods. He is an active ambassador for Buckinghamshire and the main focus for his community work is in Milton Keynes, where he is Patron to Willen Hospice, Bletchley Park, the City Orchestra and MK Museum and is President of the MK Community Foundation. He formed the MK Investors Group to stimulate financial support for local start up businesses. Since its inception, the Group has helped over 30 businesses and raised over £1.5 million. Alexander will be speaking about his experiences of how he has helped companies become investment ready and using case studies as illustrations.
Lewis Stringer joined the British Business Bank as a Senior Relationship Manager and has a 20-year career in economic development, specialising in access to finance and the design, delivery and management of business support schemes and grant, loan and equity funds at a national, regional and local level. Lewis will be talking about the Midlands Engine Investment Fund (MEIF) and how it is providing commercially focussed finance through Small Business Loans, Debt Finance, Proof-of-Concept and Equity Finance funds, and aims to transform the finance landscape for smaller businesses in the Midlands and to realise the region's potential to achieve economic growth through enterprise. Plus of course how you can apply for the funding.

Your opportunity to join #FSBConnect Networking and effectively develop and grow your business through our national network of events.
Events are held regularly, normally every fourth Tuesday of each month, starting at 18:00.
All welcome so why not bring a friend/colleague.
Join fellow business owners and entrepreneurs in a friendly, informal environment at Milton Keynes College.
Attendees will have lots of opportunities to promote their business and hear others do the same, all in a supportive, unpressured environment.
In addition, FSB representatives will be on hand to talk to you about ensuring you get the most from your FSB membership and of course time to mingle and circulate with your promotional literature and those all-important business cards! Details on joining #FSBConnect will also be available at the event, which is completely free.
We look forward to welcoming you! Don't forget to download our Business Networking -10 top tips
This is one of many #FSBConnect events run across the UK. You can also join #FSBConnect for free and be sure to follow @FSBSouthCentral for regular information to support your business.
The FSB Events Privacy Policy can be found online here.
It is essential to book your place on Eventbrite. Whilst we will always try and accommodate you, these meetings are very popular and if you do not reserve a place we do not want to disappoint you. For any enquiries regarding this event please contact karen.thompson@fsb.org.uk
06-23510 P9912 228