Description
Lunchtime curry and networking event in Orpington at award winning restaurant, Masala Dabbas. This event is open to all businesses, whether FSB members or not and who want to network with each other with a view to building long term relationships.
These are regular networking events held on the second Wednesday of every month except August and December, giving you the chance to highlight the challenges and pressures facing your business.

Each meeting will have a guest speaker who will educate small Businesses on relevant issues. On Wednesday 13 November: Please note this change to the speaker previously advertised.
'FACEBOOK LIVES! Don't make the same mistakes I made! HOW TO use video to promote your business' . Hear from Nicola Powell, videographer from Curious Dog Media. Nicola will be doing a joint presentation with Piyush Patel, Membership Advisor on the use of Video for Business.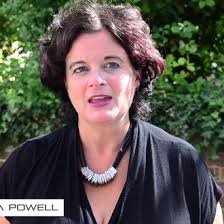 Price includes a delicious 3 course lunch and a complimentary drink (alcoholic or non-alcoholic). View the Menu

Parking: There is 3 hours free parking in Tesco. There is also Pay & Display parking outside the venue plus at local Multi Storey car parks. The venue is a 10 minute walk from Orpington Railway Station. Bus 51 also stops outside the venue.

All welcome so why not bring a friend/colleague, you will have lots of opportunity to promote your business and hear others do the same, all in a supportive, unpressured environment.
In addition, FSB representatives will be on hand to talk to you about ensuring you get the most from your FSB membership.
We look forward to welcoming you! Don't forget to download our Business Networking -10 top tips.
---
Please Note: We're changing the way you book to attend FSB events and very shortly you will be able to book and view events directly through the FSB website without the use of third party booking platforms. This change is all about making the process simpler for you and help us understand which events are helpful to you and your business.
Starting in the next few months our events will no longer be listed on Eventbrite and therefore it's important that you register to receive information about FSB events to ensure you don't miss out. FSB members don't need to do anything, you will automatically receive information as part of your membership.

If you are not currently an FSB member and want to continue to be notified about events please add your name and email address here and we'll notify you when the new site is live.
---
This is one of many #FSBConnect events run across the UK.
Be sure to follow @FSBGtrLondon on Twitter for regular information to support your business.
FSB Greater London

---
Twitter: @FSBGtrLondon @cmsharma @masaladabbas
For any enquiries regarding this event please contact karen.thompson@fsb.org.uk
---
The FSB Events Privacy Policy can be found online here.
04 23310 P9908