Description
FSB Plymouth Branch Monthly Networking - Supported by Plymouth Science Park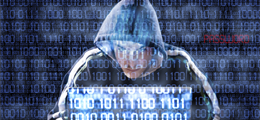 Continuing our popular regular #FSBConnect Plymouth Networking Lunch with this month's special talk on the important issue of Cyber Crime.
We'll start at 12 with a buffet lunch and chance to network with new and old contacts before we hear from our speaker who will give us lots of information on an issue of growing concern to all small businesses - Cyber Crime! We'll then move on to the real #FSBConnect networking session where you will chat for two minutes about your business to people on your table and once each person has spoken, you'll swap tables and start the process again. It's great fun and a really good chance to tell lots of people about your business, make new contacts and hear about other businesses. There will be a draw for a 'Golden Moment' winner who will get a chance to spend five minutes talking about their business in front of the whole audience.
In Devon there are thousands of businesses looking to make new connections just like you. To help our members make new connections, we host a regular FSB networking service #FSBConnect.

#FSBConnect high quality face to face networking event that doesn't encroach on your working day but provides great opportunities, new contacts and business information in an enjoyable and relaxed format. At a regular time and venue so you don't even have to think about where you need to be!
The event runs from 12 - 2pm and lunch is included in the fee.
Look out for the sessions on the third Friday of every month.