Description
#FSBConnect Rugby Networking Breakfast on the 4th Friday of the month
Your opportunity to join #FSBConnect Networking and effectively develop and grow your business through our national network of events
Events are held on the 4th Friday of the month at 7am.
Our next event is on 27 October

Price includes full English Breakfast: Early bird (7days prior) discount ticket £8, Standard ticket £10, First Time attendee £5 inclusive of VAT and payable in advance.
All welcome so why not bring a friend/colleague.
Join fellow business owners and entrepreneurs over breakfast in a friendly, informal environment at our new venue, The Arnold House Hotel
Phil Smith's talk on Friday 27 October 2017:
Putting It All Into Words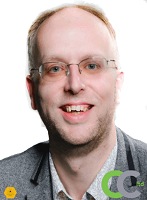 You know your own field of expertise better than anyone, but communicating it all in writing can be a real challenge.
Phil Smith helps businesses get their message across in a way that resonates. In this brief talk he shares a few ideas that could help make your business and marketing writing more effective.
Timings:
7am – Doors open
7-7.30am Tea & coffee available during informal networking
7.30am –Round table networking over cooked breakfast, with opportunity for each attendee to introduce themselves/their business to the table
8am – Presentation by the speaker
8.40am = FSB announcements, new attendees offered opportunity to address the room, sharing good news (for the cost of £1 in the charity tin!)
9am – close
We look forward to welcoming you! Don't forget to download our Business Networking -10 top tips


For general enquiries regarding the event please contact gioia.grobler@fsb.org.uk
#FSBConnect Rugby is one of many #FSBConnect events run across the UK. You can also join #FSBConnect for free and be sure to follow @FSBWarksCov for regular information to support your business.