Actions and Detail Panel
#fsbconnect Scarborough - May (07102)
Thu 18 May 2017, 08:00 – 09:30 BST
Description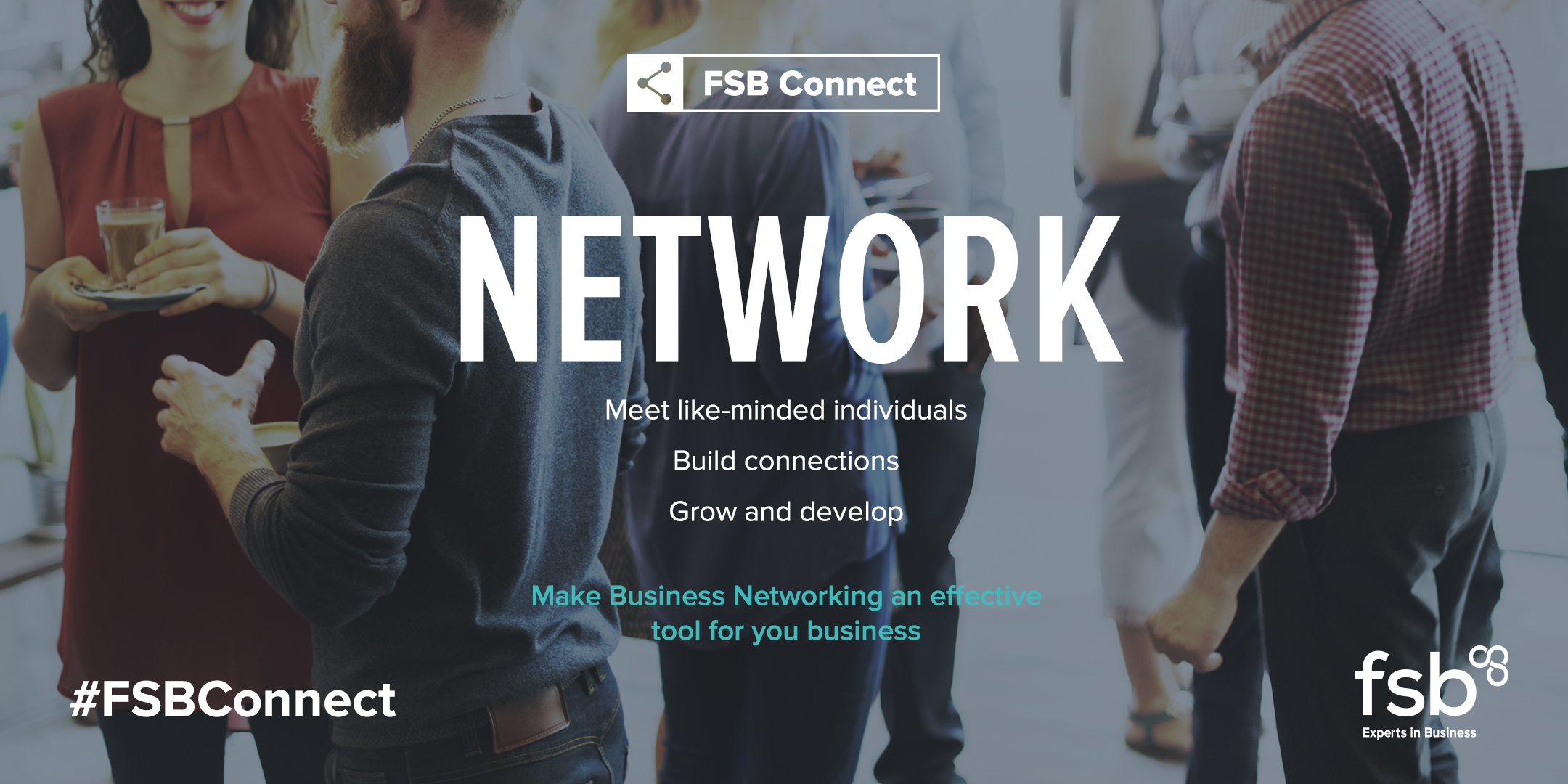 #FSBConnect Scarborough
Your opportunity to join #FSBConnect Networking and effectively develop and grow your business through our national network of events
Events are held on 18 May (8-9:30am) and regularly thereafter on the 3rd Thursday of each month. The cost is £5 for a breakfast buffet, payable in advance. All welcome so why not bring a friend/colleague.
Join fellow business owners and entrepreneurs over refreshments in a friendly, informal environment at Woodend Creative, The Crescent which hosts a range of business support facilties along with an attractive art & craft gallery.
The event is very informal with plenty of time to network with fellow attendees, we hope to have a guest speaker with details to be confirmed.
In addition, FSB representatives will be on hand to talk to you about ensuring you get the most from your FSB membership and of course time to mingle and circulate with your promotional literature and those all-important business cards! Details on joining #FSBConnect will also be available at the event, which is completely free.
There will also be an opportunity to place a business card into a hat with the winner getting the opportunity to do a 5 minute talk to the whole room about their business.
We look forward to welcoming you! Don't forget to download our Business Networking - 10 top tips.
For general enquiries regarding the event please contact Harry.Harrison@fsb.org.uk
#FSBConnect Scarborough is one of many #FSBConnect events run across the UK. You can also join #FSBConnect for free and be sure to follow @FSBNorthYorks for regular information to support your business.