Description
#FSBConnect
Shepton Mallet Networking at Rural Enterprise Centre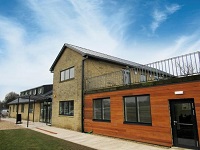 Your opportunity to join #FSBConnect Networking and effectively develop and grow your business through our national network of events
Events are held at 9am on the last Wednesday of every second month from 9am to 10.30am
Next event on 25 April
£10 includes Tea and coffee and pastries and is inclusive of VAT, payable in advance.
All welcome so why not bring a friend/colleague.
Join fellow business owners and entrepreneurs over a pastries and tea/coffee on arrival in a friendly, informal environment at Rural Enterprise Centre, Bath and West Showground, Shepton Mallet, BA4 6QN
Attendees gather around tables and each will be given two minutes to promote their business and hear others do the same. You will then move to a second table where you can repeat the exercise to a fresh audience of potential clients or suppliers, all in a supportive, unpressured environment.
There will also be an opportunity to place a business card into a hat with the winner getting the opportunity to do a 5 minute talk to the whole room about their business.
Parking: free on site
We look forward to welcoming you! Don't forget to download our Business Networking -10 top tips
For general enquiries regarding the event please contact Gioia Grobler
#FSBConnect Shepton Mallet is one of many #FSBConnect events run across the UK. You can also join #FSBConnect for free and be sure to follow @FSBSomAndWilts and @FSBSouthWest for regular information to support your business
08-23770-9920