Description
#FSBConnect Southend.

Your opportunity to join #FSBConnect Networking and effectively develop and grow your business through our national network of events
Events are held on 17 January 2018 at 7.30am and regularly thereafter every third Wednesday of each month.
Breakfast and admission is £10.00 inclusive VAT, payable in advance.
All welcome so why not bring a friend/colleague.
Join fellow business owners and entrepreneurs over breakfast in a friendly, informal environment at The Saxon King. There is plenty of free parking available.
After breakfast introduce your business during the one minute round and find out who else is in the room that you can build new relationships and develop opportunities with, followed by our monthly guest speaker chosen from the local business community.
Our guest speaker this month is: Darren Hunt - CoFounder/Owner for SET for Business Ltd, Sales & Lead Management CRM Solution designed for SME's by Sales People, 'Using Technology to manage customers, prospects and pipelines'.
SET For Business is a UK-based Customer Relationship Management Tool, designed to help you track your engagements with your customers and contacts, and monitor the movement of your opportunities through your sales pipelines. Go beyond lead generation and discover powerful tools to help you manage, generate and close your opportunities.
Darran has over 15 years' experience in software and sales having previously worked for 2 Nasdaq listed companies, giving Darran a wealth of international sales experience. Darran's insights into the key relationship-building techniques needed to close deals and retain customers forms the bedrock of the SET For Business CRM. SET For Business is used by SME's from 1 employee up to multinational companies.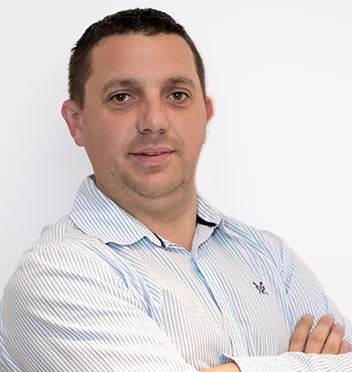 In addition, FSB representatives will be on hand to talk to you about ensuring you get the most from your FSB membership and of course time to mingle and circulate with your promotional literature and those all-important business cards! Details on joining #FSBConnect will also be available at the event, which is completely free.
We look forward to welcoming you! Don't forget to download our Business Networking -10 top tips
For general enquiries regarding the event please contact Sarah Lilly or call Sarah on 07976 434519.

#FSBConnect Southend is one of many #FSBConnect events run across the UK. You can also join #FSBConnect for free and be sure to follow @FSBEssex for regular information to support your business.