Description
#FSBConnect Southend.

Your opportunity to join #FSBConnect Networking and effectively develop and grow your business through our national network of events
Events are held on 21 February 2018 at 7.30am and regularly thereafter every third Wednesday of each month.
Breakfast and admission is £10.00 inclusive VAT, payable in advance.
All welcome so why not bring a friend/colleague.
Join fellow business owners and entrepreneurs over breakfast in a friendly, informal environment at The Saxon King. There is plenty of free parking available.
After breakfast introduce your business during the one minute round and find out who else is in the room that you can build new relationships and develop opportunities with, followed by our monthly guest speaker chosen from the local business community.
Our Guest Speaker is Ray Snow from Res Info-Tech: GDPR - "With the deadline of 25th May 2018 fast approaching, it is imperative that businesses act now".
From managing his own successful IT support firm specialising in the legal industry, Ray Snow is now utilising all of his knowledge and experience to assist businesses in achieving GDPR compliance. Ray's unique understanding of IT structures and cyber security are a valuable asset when ensuring that new laws and procedures are not leaving companies open to fines.
Ray will cover:
Why GDPR is important

Key changes to working practices

IT Security requirements

Future proofing your business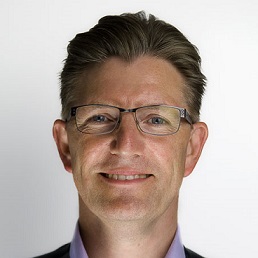 In addition, FSB representatives will be on hand to talk to you about ensuring you get the most from your FSB membership and of course time to mingle and circulate with your promotional literature and those all-important business cards! Details on joining #FSBConnect will also be available at the event, which is completely free.
We look forward to welcoming you! Don't forget to download our Business Networking -10 top tips
For general enquiries regarding the event please contact Sarah Lilly or call Sarah on 07976 434519.

#FSBConnect Southend is one of many #FSBConnect events run across the UK. You can also join #FSBConnect for free and be sure to follow @FSBEssex for regular information to support your business.