Description
#FSBConnect
Swindon
Your opportunity to join #FSBConnect Networking and effectively develop and grow your business through our national network of events
On Wednesday 18 July our topic is

Rethink Apprenticeships
• Did you know employers don't pay N.I for apprentices under 25?
• Did you know graduates are eligible for apprenticeships?
• Did you know you could save thousands £££ in training costs through apprenticeships?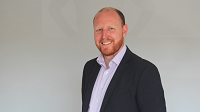 Phil Golding, Managing Director, SupplyTrain is here to give free, impartial, business-orientated advice on apprenticeships.

You will leave the session learning the truth about apprenticeships, understand the business case for apprenticeships and how to find a training partner that helps you grow your own talented employees. It doesn't matter what sector you work in - there is an apprenticeship programme for your business. Learn the facts, rethink apprenticeships.

SupplyTrain information can be viewed here.
£5 or £7 special ticket offer "Bring a Colleague" for two tickets includes Tea and coffee on arrival and sandwich buffet and is inclusive of VAT, payable in advance.
All welcome so why not bring a friend/colleague and take advantage of discounted ticket (2 tickets for £7.50)

Join fellow business owners and entrepreneurs over a sandwich buffet and tea/coffee on arrival in a friendly, informal environment at Basepoint Business Centre, Rivermead Dr, Swindon SN5 7EX
There will also be an opportunity to place a business card into a hat with the winner getting the opportunity to do a 5 minute talk to the whole room about their business.
Events are held at 5.30pm on the third Wednesday of every second month

Parking: free on-site

We look forward to welcoming you! Don't forget to download our Business Networking -10 top tips
For general enquiries regarding the event please contact Gioia Grobler
#FSBConnect Swindon is one of many #FSBConnect events run across the UK. You can also join #FSBConnect for free and be sure to follow @FSBSomAndWilts for regular information to support your business.
08-23770-9920

The FSB Events Privacy Policy can be found online here.