Description
#FSBConnect Weston-super-Mare Networking Breakfast 3rd Tuesday 8am to 9.30am


Join like-minded business people to chat about business and get involved in a friendly and supportive business network, open to all whether you're a startup or established business over a continental breakfast
Our next event is on Tuesday 15 October 2019
Topic is: Just Five Things ...
Guest Speaker: Barry Horne, of BPH Training Ltd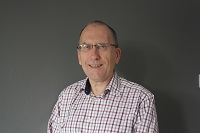 Barry will take you through the very simple, but highly effective, measures you can deploy to protect your business from the biggest cyber threats
Barry has been passionate about delivering effective information assurance training for over sixteen years. His involvement in Information Assurance research convinced him educating staff in information assurance across an organisation is key to its success. He believes it is vital that organisations develop a security culture as part of business as usual thus increasing their resilience to cyber security threats.
Barry has experience in developing and delivering information assurance training and awareness to a wide range of commercial and public sector clients, including law enforcement and government. Having worked with information systems over 45 years, including 29 years in the RAF, in international environments including Europe and North America, Barry has a wealth of experience to share.
In his down time Barry exercises his lurcher in the countryside surrounding Weston-super-Mare and practices acoustic guitar. He spent two years as a 'water gypsy' living on the narrowboat Adagio cruising the English canal network with his wife. Barry has also worked as a case worker for a major military charity.

Your opportunity to network and effectively develop and grow your business.
All welcome so why not bring a friend/colleague?
£10 per person includes continental breakfast and Tea/Coffee and fruit juice inclusive of VAT, payable in advance.
All welcome so why not bring a friend/colleague.
In addition, FSB representatives will be on hand to talk to you about ensuring you get the most from your FSB membership and of course time to mingle and circulate with your promotional literature and those all-important business cards!
Parking: free on-site
We're changing the way you book to attend FSB events and very shortly you will be able to book and view events directly through the FSB website without the use of third party booking platforms. This change is all about making the process simpler for you and help us understand which events are helpful to you and your business.

Starting in the next few months our events will no longer be listed on Eventbrite and therefore it's important that you register to receive information about FSB events to ensure you don't miss out. FSB members don't need to do anything, you will automatically receive information as part of your membership.
If you are not currently an FSB member and want to continue to be notified about events please add your name and email address here and we'll notify you when the new site is live.
We look forward to welcoming you! Don't forget to download our Business Networking -10 top tips
For general enquiries regarding the event please contact Gioia Grobler
#FSBConnect Weston-super-Mare is one of many #FSBConnect events run across the UK. Follow @FSBSomAndWilts for regular information to support your business.
08-23770-9920

The FSB Events Privacy Policy can be found online here.