Description
Join Flicks & Thoughts for a film screening of Channel 4's 'I Am Slave'. This will be followed by tea, coffee & biscuits & a presentation from Mende Nazer, whose enslavement inspired the film & the book which it was created from, 'Slave'. You will be given the chance to ask Mende questions after her presentation. 10% of all profits made on the day will be donated to Mende's foundation, which works to provide opportunities for disadvantaged children in Sudan to reach their full potential http://www.mendenazer.org/en/content/mende
The event will be split into 2 parts with 2 different tickets available to you:
Flicks ticket - Film Screening of 'I Am Slave' - 9:30am – 11:30am
We have arranged for a free screening of Channel 4's 'I Am Slave' the film inspired by Mende Nazer's book 'Slave'. It gives an account of her life from capture to slavery to freedom, please see below for a short synopsis:
'Wunmi Mosaku stars as Malia, a Sudanese girl who is abducted from her home in a small mountain village during the civil war and forced to work as a domestic slave first in North Africa and later in London. Stripped of her passport and identity, Malia suffers in silence until it becomes clear that if she cannot find some way to escape, her already hopeless situation could end in tragedy. Meanwhile, her doting father (Isaach De Bankolé) continues his tireless search for her.'
All that order this ticket will be given free entry to the film screening only

Thoughts ticket - Tea, coffee & biscuits, goodie bag & discussion – 11:30am – 1:30pm
A 'Thoughts' ticket will give you the opportunity to hear directly from Mende where she will be sharing her story, speaking about how she both found the courage to write the book 'Slave' and become a human rights activist. She will be taking questions from the audience after her presentation. Mende is usually only in the country once a year so it is a real privilege for her to be joining us. You also receive tea, coffee & biscuits & a goodie bag which includes a copy of the film on DVD. 10% of profits made from this ticket will be donated to Mende's foundation.
All that order this ticket will be given refreshments, Mende's presentation & the Q&A only
Please note, it is not mandatory to attend both parts but we would love to have you with us for the whole day!
Mende Nazer
Mende Nazer grew up in the remote Nuba Mountains of Sudan. Her childhood was cut short when raiders on horseback swept into her village, hacked down villagers, raped the women & kidnapped the children. Mende was one of these children and, at age 12, was sold and enslaved in Khartoum (Sudan) for 7 years & later in London where she managed to escape in September 2000. After her escape, she worked with her close friend & journalist Damien Lewis to write the book 'Slave' to share her story. Mende received the Madrid-based Coalition Against Racism (CECRA) International Award for European Human Rights in 2002.
Today she lives in New York and is an author and human rights activist who has shared her story with the world. Mende has used this platform to not only spread awareness but also created a Foundation to help children in her homeland have the best opportunities, through a range of programmes including those that provide access to education and clean water. 10% of all profits made on the day will be donated to Mende's foundation http://www.mendenazer.org/en/content/mende
Schedule of the day
Arrival & introductions - 9:30am - 10am

Film screening - 10am - 11:30am

Comfort break, arrival of 'Thoughts' (only) tickets holder & departure of 'Flicks' (only) ticket holders - 11:30am - 11:50am (tea, coffee & biscuits will be served during this time)

Mende's testimony & Q&A - 11:50am - 1:15pm

Closing & departure - 1:15pm - 1:30pm
Please note, in order to attend both the film screening and the presentation, discussion and receive refreshments you will need to order both a 'Flicks' and a 'Thoughts' ticket.

FAQs
Who is this event for?
This event is targeted towards all that identity as black & as a woman
How can I contact the organiser with any questions?
Please send us an email at hello@flicksandthoughts.co.uk
What's the refund policy?
Unfortunately tickets are non-refundable but if you unexpectedly cannot attend please contact us on the email listed above & we'll do our best to help!
How do I get there?
The nearest station is St Paul's on the Central Line, which is approximately 5 minutes from the Museum of London. Please the exit the station via Exit 1 which directs you to the Museum of London & when you arrive please follow the signage to the event
What happens if I'm late?

We will be running to schedule but understand people can be delayed. If this is the case, please get in touch on the email address provided as it will be closely monitored for the duration of the day but please note, latecomers may be subject to delayed entry
Organiser of F&T Presents: 'I Am Slave' screening & Q&A with Mende Nazer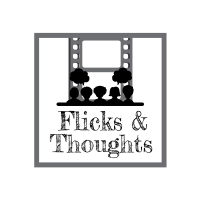 Flicks & Thoughts has been created to bring together black women from all walks of life to explore various issues that impact the community. We do occasionally invite men along to events but our target audience is mainly black women. We screen films & provide opportunities for you to hear from speakers and have open discussions about topics ranging from relationships to racism. Through goodie bags and giveaways we also aim to share knowledge and support brilliant black businesses that are on the rise. A proportion of all profits made will be donated to charities that endeavour to support people in the black community who need it most.