About this Event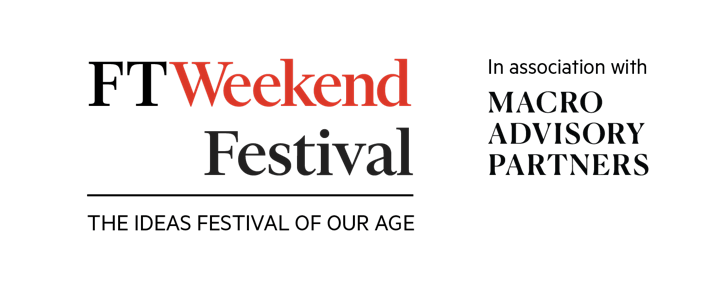 The digital ideas festival of our age
3-5 September 2020 | Global online festival
Welcome to the 5th annual FTWeekend Festival.
For 2020, the world's leading festival of ideas will go digital. Bringing the FTWeekend to life for everyone, wherever you are.
Taking place over a long and lazy weekend in early September, we will play host to 100s of speakers, including all your favourite FTWeekend columnists and editors. Join us for a heady mix of debate on the wrenching issues of the day, wine tastings and performances from the comfort of your home.
We look forward to welcoming you,
Alec Russell
Editor,
FTWeekend.
FESTIVAL PASSES:
Festival passes start from just £35 per household*.
£35: FT subscriber /3 day pass
£45: Adult pass/Non subscriber/3 day pass
Each pass allows the holder to access all sessions online for the duration of the 3 day festival and to view recorded sessions for a limited period after the event. Visit https://ftweekend.live.ft.com/ for the latest programme and a full Q&A.
*Tickets are per household, viewed on a single device.
REFUND POLICY: No refund - unless the event is cancelled by the organisers.
Date and Time
Location
Refund Policy