Cook and food writer Fuchsia Dunlop recounts her investigations into the origins of the famous dish of southwest China, Kung Pao chicken.
About this event
Kung Pao or Gong Bao chicken 宫保鸡丁is one of the best known Chinese dishes, almost universally adored and found on menus everywhere from state banquets in Beijing to the American fast-food chain Panda Express. It is even one of the dishes provided to Chinese astronauts on their voyages into space. But where does the dish actually come from, and what can it tell us about Chinese food culture in general? In this talk, cook and food writer Fuchsia Dunlop recounts her investigations into the origins of Kung Pao chicken, from southwestern Guizhou Province, via Shandong, the home region of Confucius to the Sichuanese capital, Chengdu. Touching on matters both culinary and cultural, she shows how the dish expresses some of the key themes of Chinese cooking and gastronomy, and asks what it can tell us about the evolution and invention of Chinese regional cuisines.
Fuchsia Dunlop is an award-winning cook and food writer specialising in Chinese cuisine. She trained as a chef at the Sichuan Higher Institute of Cuisine in the 1990s, and has been researching Chinese food and culinary culture for more than two decades. Fuchsia is the author of six books about Chinese cuisine, including the critically-acclaimed memoir Shark's Fin and Sichuan Pepper, and, most recently, The Food of Sichuan (winner of the 2020 Fortnum and Mason Cookbook Award), both of which have been translated into Chinese. Aside from her books, her writing has appeared in numerous publications such as FT Weekend, The Economist 1843, Observer Food Monthly, Saveur, Lucky Peach and The New Yorker. Fuchsia makes regular appearances on radio and TV as a Chinese food expert, featuring on shows such as Anthony Bourdain's Parts Unknown, David Chang's Ugly Delicious and the Chinese documentary series Once Upon a Bite (fengwei renjian 风味人间). Observer Food Monthly called her a 'world authority on Chinese cooking' with an approach that is 'a happy mixture of scholarly and gluttonous'.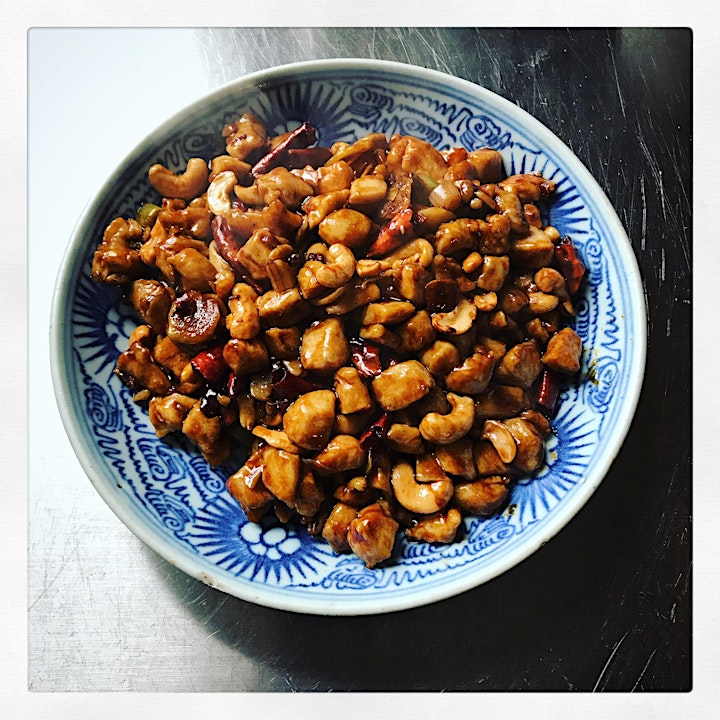 Organiser of Fuchsia Dunlop: A Taste of Kung Pao Chicken
Manchester China Institute (MCI) promotes greater understanding of China and globalisation in the modern world. 
MCI acts as a focal point at the University of Manchester for people interested in UK-China relations and China in general. We provide a venue where ideas and projects can be shared and developed.
MCI brings together experts from across the University of Manchester, enabling multidisciplinary collaborations spanning the arts, humanities, sciences, and health.
Our vision is to create a truly multidisciplinary institute studying China today, with a focus on globalisation and international affairs. The Institute's mission will be to better understand China's expanding role in a rapidly globalising world, and to promote mutual understanding between the UK and China. We're able to embark on this thanks to the foresight and generosity of Dr Lee.
Prof Peter Gries /
The Manchester China Institute Director