Description
First Fuckup Night Lisbon together with Business Angel Summit
Fuckup Nights is a global movement and event series that shares stories of professional failure. Each month, in events across the globe, three to four people to get up in front of a room full of strangers to share their own professional fuckup.
The Fuckup Nights is a side event of the first Business Angel Summit in Lisbon, a two-day event dedicated to angel investment, startups investment, acceleration, and building successful businesses. Bringing together angel investors from multiple corners of the country and Europe, our goal is to hold an immensely value-adding event, which provides investors access to the tools and know-how necessary to take their investment philosophy to the next level.
Fuckup Nights Lisbon is brought to you in collaboration with Funderbeam, the global investing and trading platform and Beta-i, building the global innovation ecosystem on December 13th at 17:30. It is free to attend!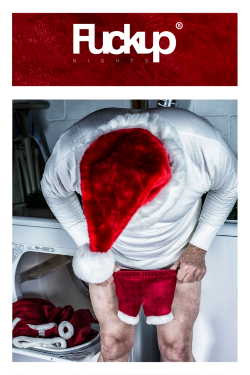 Collaborators: