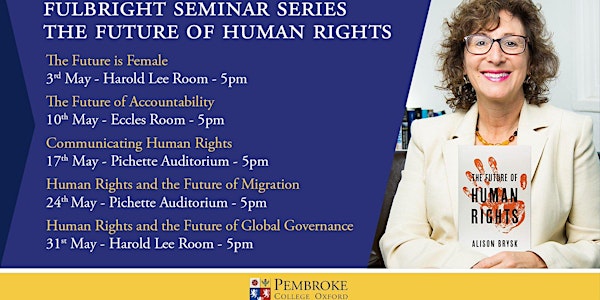 Fulbright Visiting Professor Lecture Series: The Future of Human Rights
Location
Pembroke College
St Aldates
Oxford
OX1 1DW
United Kingdom
Sales Have Ended
Registrations are closed
Ticket sales for this seminar have now closed. If the talk is yet to happen and you would like to attend, you are welcome to go to the venue and see if there are any spare spaces available. For seminar series events held in the larger Pitchette Auditorium, there is a very good chance that there will be space available, however we cannot make guarantees.
This series will explore lessons and debates from a generation of human rights scholarship.
About this event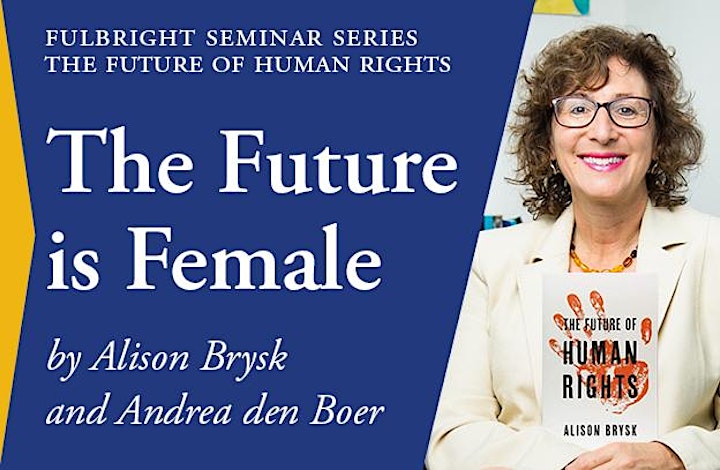 1) The Future is Female - 3 May - Harold Lee Room
How do global trends engender women's rights—and generate new challenges?
*Brysk, The Struggle for Freedom from Fear: Contesting Gender Violence (2018)
Andrea den Boer, University of Kent--"International pathways to women's rights"
2) The Future of Accountability - 10 May - Eccles Room
How can we gain accountability for human rights abuse in a globalizing world?
*Brysk, The Politics of Human Rights in Argentina (1994), Global Good Samaritans (2009)
Neil Mitchell, UCL--"Accountability for human rights violations"
Yuna Han, Oxford University—"Refugees and universal jurisdiction"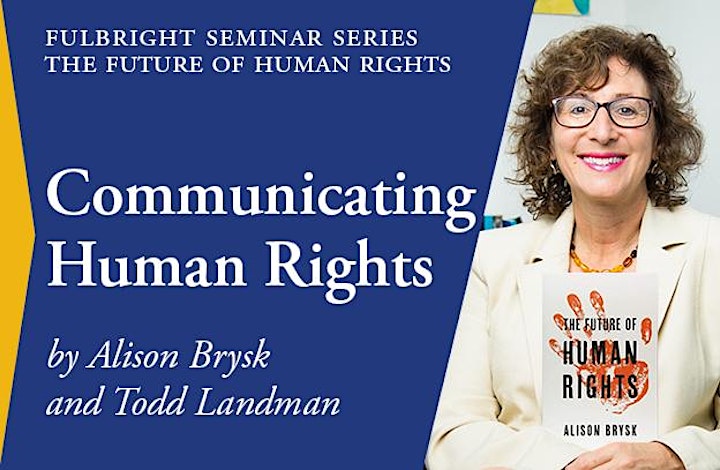 3) Communication Human Rights - 17 May - Pichette Auditorium
How do new forms of global communication foster rights campaigns and human rights education?
*Brysk, Speaking Rights to Power (2013)
Todd Landman, Nottingham-The Rights Track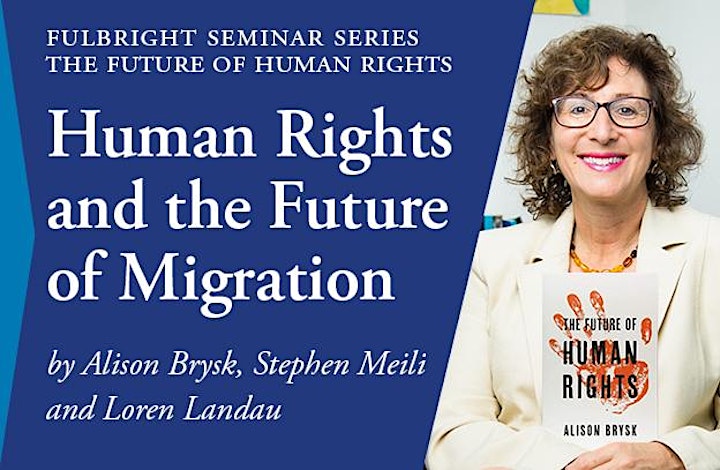 4) Human Rights and The Future of Migration - 24 May - Pichette Auditorium
How can the legal protection of migrants expand to meet the challenges of forced displacement and non-state violators?
*Brysk, People Out of Place (2004); Human Rights and Private Wrongs (2005); From Human Trafficking to Human Rights (2012)
Stephen Meili, Minnesota-Oxford: refugee law and Constitutionalism
Loren Landau, Oxford University—"Mobility, rights, and competing temporalities"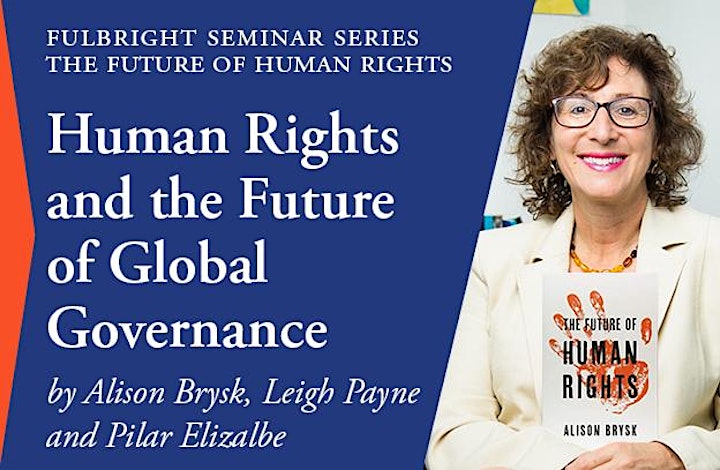 5) Human Rights and The Future of Global Governance - 31 May - Harold Lee Room
How can victims pursue justice in the growing international rights regime?
*Brysk, Human Rights and the Globalization of Law
Leigh Payne, Oxford University—Transitional Justice and Corporate Accountability
Pilar Elizalde, London School of Economics
Eventbrite processes data (including any personal data you may submit by responding to this invitation) outside of the European Economic Area. Please only submit any personal data which you are happy to have processed in this way, and in accordance with Eventbrite's privacy policy applicable to attendees. If you prefer not to use Eventbrite for responding to this invitation, you may respond directly to events@politics.ox.ac.uk.