Full Circle & Laurence Brahm: Fusion Economics

Tuesday, November 10, 2015 from 6:30 PM to 8:30 PM (CET)
Event Details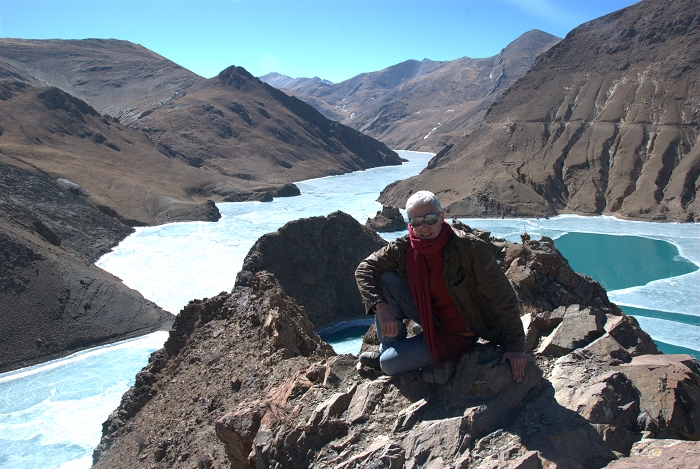 Laurence Brahm is one of those unsung heroes who was changing the world for the better, influencing various governments long before environmental economics and social enterprise became fashionable.
With Fusion Economics, LaurenceBrahm talks solutions rather than problems. Fusion Economics is an innovative, far-sighted economic and ecological thinking able to offer concrete answers to the dilemma of our global economic & environmental crisis. Brahm is not just timely. He's ahead of his time. Brahm takes the mystery out of economics. He doesn't delve into theories, but goes right into the streets and translates a new consensus into concrete solutions.
Green growth will be the next economic driver for our planet. China has just embarked on a new, massive renewable and efficient energy rollout that could prove to be a game changer. Can we all do better? It's time for pragmatism to lead us into the future. Join the debate.
6.30 - 8 PM   EARLY EVENING TALK 
Registration compulsory
10€ Members / FREE Young Members
€20 Non members / 10€ Concessions
Location: La Quincaillerie Vander Eycken - 66 Rue du Viaduc, 1050 Ixelles
Laurence Brahm is a global activist, social entrepreneur, international lawyer, political-economist, crisis mediator and author of over twenty books on Asia. He is the architect of the Himalayan and African Consensus, serving as executive director and co-founder of the African Consensus Forum. Concurrently, he advises China's Ministry of Environmental Protection and the European Commission's Directorate-General for the Environment, blueprinting green growth policies aimed at reducing total carbon in China through renewable and efficient energy replacement. He is a member of the United Nations Theme Group on Poverty and Inequality, NGO spokesperson to the United Nations Earth Summit 2012 (Rio+20) and was selected by ScenaRio as one of '100 Opinion Leaders Advising Rio+20'. Brahm is also a Visiting Fellow at the East-West Center for geopolitical research in Hawaii.
His books include Fusion Economics, How pragmatism is changing the world (2014).  Searching for Shangri-La (2006). Searching for Shangri-La (2006). Zhu Rongji and The Transformation of Modern China (2002).
When & Where

Quincaillerie Vander Eycken
66 Rue du Viaduc
Brussels
Belgium


Tuesday, November 10, 2015 from 6:30 PM to 8:30 PM (CET)
Add to my calendar
Organizer
About Full Circle
Full Circle is a new Brussels based club for creative and forward thinking professionals, interested in exploring and acting on new ideas.

Full Circle hosts events (salons, dinners, brainstorming sessions), and other activities (food & wine tasting, social evenings, private art viewings and dining), along with other inspired customised services for our members.

Full Circle events are carefully designed, to be stimulating and challenging, forming a totally unique and excellent experience.
Our Members
Our members are proactive, opinion leading and forming individuals, interested in shaping the world around them.

They are Brussels-based professionals, in business, governance, policy, research, communications, journalism and media.