Event Information
Refund policy
Contact the organiser to request a refund.
Eventbrite's fee is nonrefundable.
A full day hand-building pottery workshop at the beautiful Broomhouse Farmhouse. Develop skills, form and decoration - come Play with Clay!
About this event
Begin (or continue) your pottery journey with this full-day workshop, hosted by Robert and Mandy at their beautiful Broomhouse Farmhouse, with access to all the usual tools, tuition, materials as at any Ravn Clay workshop - but this time in more comfortable and centrally heated surroundings!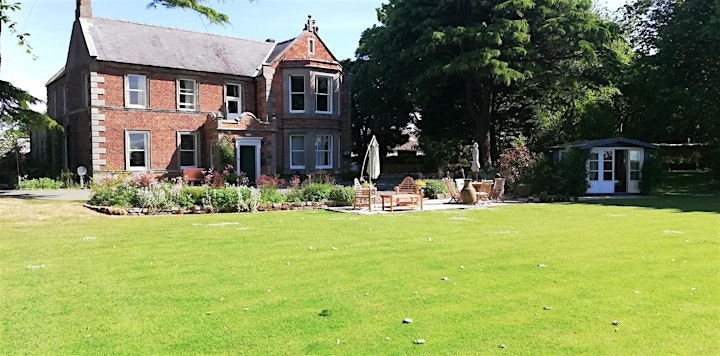 Pottery is arguably the oldest industrial process that humans have practiced, and it remains a vibrant cultural and artistic pursuit across the globe. The types of clay, the methods of making, the glazes and firing methods, the uses and purposes of the finished pieces - all serve to make it an absorbing and life-affirming process, and definitely something where there is always more to learn.
Join us for this six hour workshop, suitable for all, where you will work with stoneware clays to create your own enduring masterpieces. Hand building remains the overlooked older sibling of the flashier wheel thrown pot, but it is an ideal place to learn for anyone wishing to play with clay. This extended session will involve a brief introduction to some basic methods and rules for safe working and core principles, followed by plenty of time for you to discover your inner potter. It could be a vase, mugs, a candle holder, a sculpture ... if you can imagine it, we will do our best (together) to make it happen.
This day workshop will allow you time to develop your work - either through more considered decoration or finishes (we can perhaps think about form and function in the morning, and once your work has started to be more 'leather-hard' after lunch, look at additional design elements) or to make a set, range or group of pieces. Although it isn't vital to turn up with a full sketch book and head full of ideas, it's worth investigating what you would like to make and achieve in the time we have available.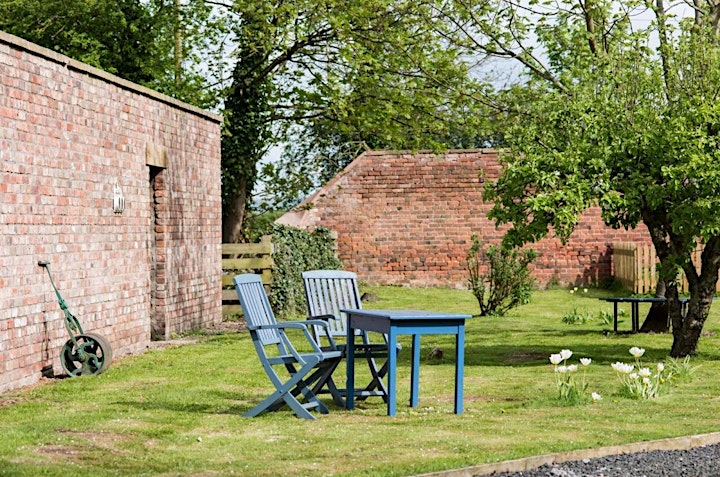 Broomhouse Farmhouse enjoys a fantastic setting with an historic, beautiful building nestled in almost two acres of grounds. The outside space, from the lawn to the walled garden, summer houses to the small wooded areas (with bird hides and secrets to discover) offer a wealth of inspiration - grounds that can easily be called cosy, wild, relaxing and welcoming all at the same time.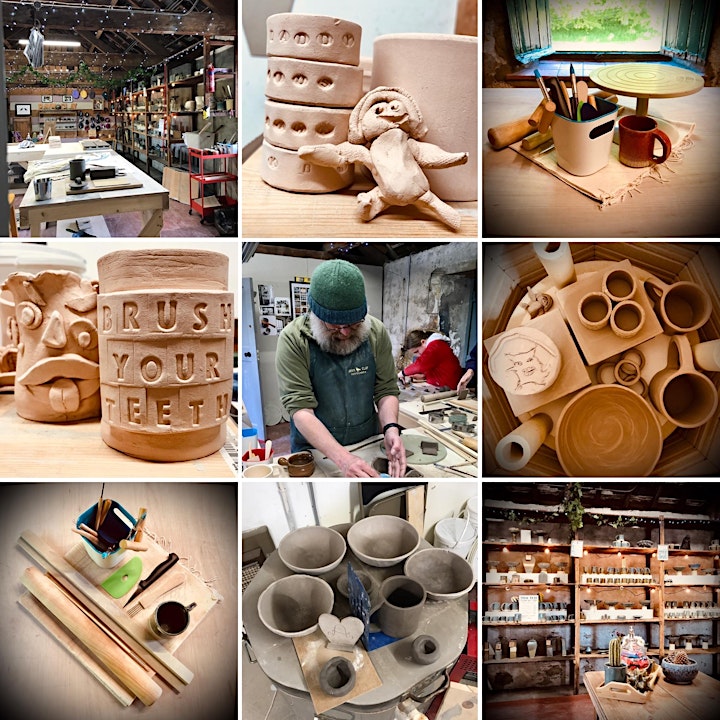 We will begin at 10am with a civilised cuppa before using the first three hours to explore methods and begin to put clay on to the bones of your ideas. The day is very much in two halves; the morning session should be seen as the time to experiment (that is after all the beauty of pottery) but also produce the majority of the pieces that you intend to make. A light lunch will be provided by Mandy before we resume at 1.30pm when you can either create more pieces, or look at how the work done in the morning can be refined, improved, decorated or embellished. Technique and form, then decoration and finishing.
For this workshop there is no set agenda - if you bring the enthusiasm and imagination, I will provide all the materials and tools needed to create something unique, bespoke and wonderful, and Broomhouse will nourish your body, soul and creative energies.
The number of participants for each workshop is limited to six, to allow equal access to support, tools and tuition.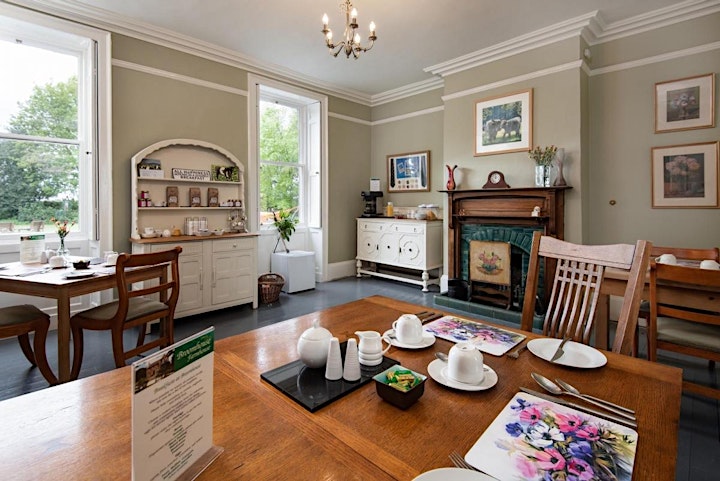 Your work will then remain at Broomhouse to begin it's drying, before its collected and taken to the Ravn Clay studio to be twice-fired and glazed. Then you are welcome to come to the studio at Heatherslaw to collect your work, or have it posted on afterwards (this will incur an additional charge for postage and packing).The whole drying-glazing-firing process could take up to a month, so please be patient.
A word of warning - the kiln Gods can be fickle, and despite doing everything possible, some pieces will fail, crack or blow up (!) in the kiln. There are no guarantees in pottery, not even for seasoned potters. A second word of warning - working with pottery can be hugely addictive. You have been warned!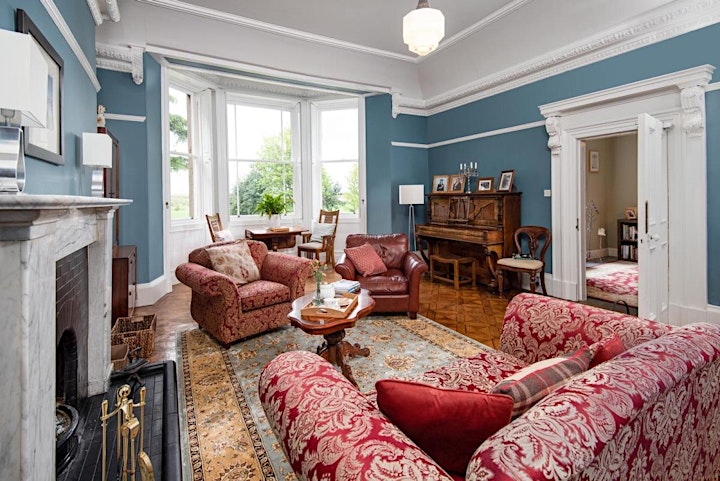 Broomhouse is located just off the A1, one mile North of Haggerston Caravan Park. The postcode TD15 2RN will take you to the driveway - please see the website for more details. We are kindly being hosted in the ground floor dining room, so it falls to everyone to work in a way that is both respectful of each other and the lovely space we will temporarily be occupying. You might want to consider bringing an old shirt or apron to protect your clothes, as well as a towel to help minimise mess both for you and the building.
Please note - the fee for the day includes all materials, tuition, glaze and firings, as well as a light lunch and refreshments throughout the day. Broomhouse Farmhouse has ample parking, but we will not be able to access the indoor teaching space until 10am. There is no smoking on site. Any specific dietary requirements should be mentioned at time of booking.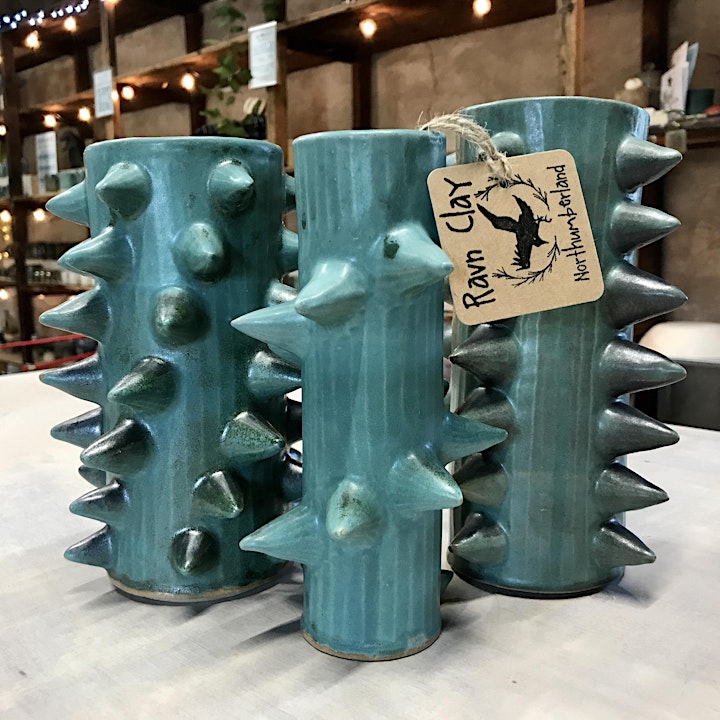 Date and time
Location
Refund policy
Contact the organiser to request a refund.
Eventbrite's fee is nonrefundable.
Organiser of Full Day Pottery Workshop - Hand-building at Broomhouse Farmhouse