Full Employment in a Free Society by Professor David (Danny) Blanchflower
Description
Back by popular demand, the University of Stirling Management School's eminent economist, Professor David (Danny) Blanchflower will be sharing his analysis and observations on the topic: 'Full employment in a free society'.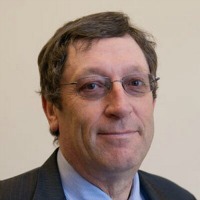 Professor Blanchflower is a research associate at the National Bureau of Economic Research, a visiting scholar at the Federal Reserve Bank of Boston and was a former member of the Bank of England Monetary Policy Committee. Renowned for his outspoken economic commentary with the New Statesman magazine, Bloomberg News, and the odd tweet or two. Here is a teaser of what to expect during his guest lecture:
"In 1944 William Beveridge and Maynard Keynes thought that the unemployment rate in the UK couldn't go below 3%. From 1948 through 1959 it surprised them on the low side. It never exceed 2.2% (in 1959) and was as low as 1.1% (in 1955), and averaged 1.6% and there was no significant wage pressure. I see no reason why the unemployment rate in the UK couldn't surprise on the low side again. The natural rate of unemployment in the UK is likely nearer to 2% than 4%."
About the event:
Programme:
17:15 Registration
17:30 Welcome
17:35 Guest Lecture / Q&A Session
18:25 Vote of thanks and close
18:30 Drinks reception
A broad spectrum of leading figures representing private, public and third sector organisations, including many alumni, will be in attendance alongside University students to listen to Danny's engaging commentary on the UKs economy and projected unemployment rates.
Immediately after the lecture, there will be a short drinks reception for delegates.