Alchemy Sound Healing All Night Gong Bath and Ecstatic Dancing Puja Ceremony Saturday 20th November 2021 at 9pm-7am with Breakfast included.
About this event
Alchemy Sound Healing All Night Gong Bath and Ecstatic Dancing Puja Ceremony Saturday 20th November 2021 at 9pm-7am with Breakfast included.
Spearheaded by Trinity a Multi Certified Gong Master Sound Therapist trained by Don Conreaux, Adain McIntyre, Sheila Whitaker to name a few and Certified by Gong Master Training, CMA and the World Therapist Association and also Hypnotherapy Meridian Point Tapping (Acupuncture with hands). EFT Tapping Master. He is also a therapist at Triyoga London.
With very Special Guest Galactic Goddess herself Kwali Kumara aka Hari Bhajan Kaur. Who is a magnetic, uplifting and inspiring spiritual teacher, mantra artist and serpent healer, with a passion to serve individuals in reaching their full potential through the ancient practice of kundalini yoga, mantra, meditation, serpent wisdom and sacred sound.
Kwali from Kundalini Temple, began her Aquarian teacher's training with Shiv Charan Singh and Satya Kaur in 2006 and is a fully qualified and registered member of KYTA. She has completed all level two modules under the same guidance of her beloved mentors and continues to constantly expand her knowledge of the teachings so she can continue to deliver this powerful technology to her students with upmost integrity and devotion. Her passion for people and commitment to serve others, creates a high vibrational sacred space for healing and transformation to occur.
Gong Master Joanna Bilik, who is trained by Don Conreaux, Aidan McIntyre and Certified at Gong Master Training is also the Queen Bee of Trinity himself at Alchemy Sound Healing.
Joanna is also certified in Crystal Healing, Sacred Geometry and the Emotional Freedom Technique. She has deep interest in the esoteric and lightwork.
Using Shamanic influences and inspiration from Kundalini Yoga Al Trinity taps into an impressive variety of instruments from huge top quality gongs, crystal singing bowl sets to other unusual sacred healing instruments to really open your mind and perform deep healing meditation.
The sound of a gong helps the brain reach states that we usually experience during deep sleep known as natural healing, creativity or aid relaxation. The amazing relaxation techniques for sleep or emotional stress symptoms are just some of what Sound healing can achieve. Other gong bath benefits are that it can put us in deep relaxation - specifically the delta and theta brain wave states, which are the slowest brain waves in humans. It aids positive energy, chakra healing and creates positivity around us. Sound Healing Meditation for healing sleep often has amazing results.
The ancient method of Gong Baths, also known as Gong Bath Meditation, Sound Bath, Sound Bath Meditation, Sound Healing, Sound Therapy, Gong Therapy, or Gong Meditation to name a few plays a more alternative healing role during a meditation practice.
We could all use some time spent in a worry-free state. What causes stress? Studies show that before the Covid-19 Pandemic 50% of Britons suffered from work-related stress at least once every year. However now due to the global situation symptoms of stress and anxiety and chronic stress have become even more of an urgent matter. This is why we invite you to a Gong Bath in London.
The gong induces a holistic resonance in the body and a spontaneous meditative state in the mind, resulting in a sense of expanded awareness and wholeness, and an intense sense of letting go. The sound switches on the parasympathetic nervous system in turn letting us restore by slowing our brainwaves and allowing us to drift off into an inner journey of Chakra Healing in guided meditation.
The gong has been used throughout history as a ceremonial and healing instrument. It has been known to restore the mind, body and spirit to an equilibrium of balance with it's harmonic vibrations. Helping with deep healing, releasing blockages on a cellular level. It is believed to have been around for up to 5000 years, since the beginning of the Bronze Age.
During a gong bath we can have a chance to look inwards to have a different perspective on problems and issues that we may have been struggling with: being in an altered state of consciousness allows us to see reality from a different perspective, and this may bring insight into our problems.
We will transport you in to a voyage of Shamanic Sound Healing and Deep Hypnotic Reprograming that will leave you feeling lighter , pumped with serotonin and more able to release what does not serve you. Immerse yourself in our unique holistic wellness triple sound baths.
During the all night ceremony the guided relaxation will prepare your body to receive the vibrations of our powerful 38 inch Symphonic Gongs and Crystal Singing Bowls. This is the space for you to just let go, relax and receive.
We will quinch your thirst with a detox aromatherapy bespoke made lemongrass lemonade to make you liaise with the session and give you another reason to smile;-)
Location of the events in North London in a beautiful 1930's venue with high ceilings. Details will be confirmed via email after payment is received.
Booking is essential as spaces are limited. Tickets are £60 if you book directly with Al or send a Paypal payment via friends and family to professionaltrinity8@gmail.com with the chosen date and your email address as the reference or via Eventbrite. Spaces are limited.
If unable to attend you are welcome to reschedule to another of our events or send someone in your place.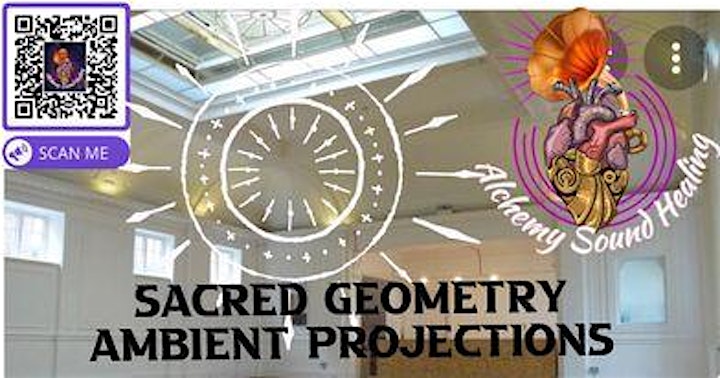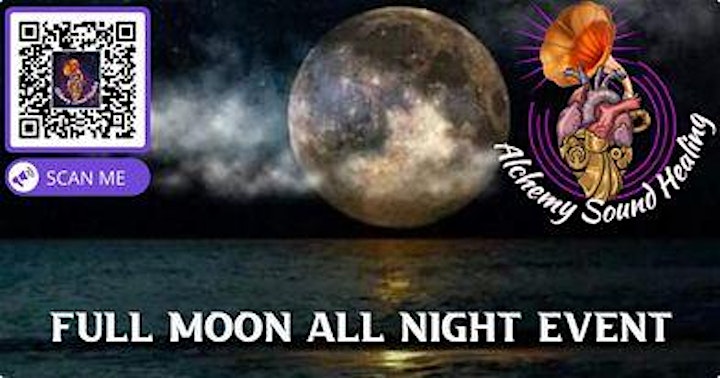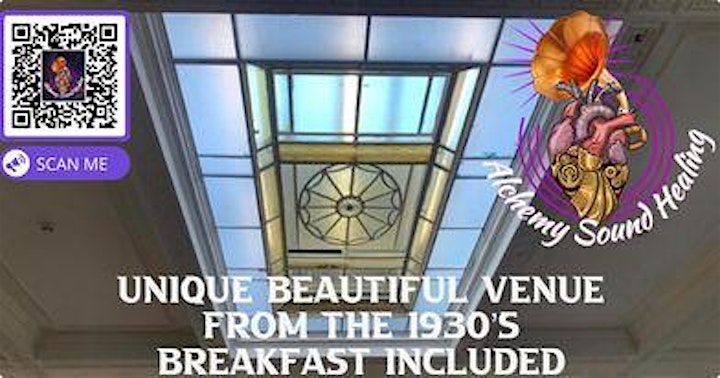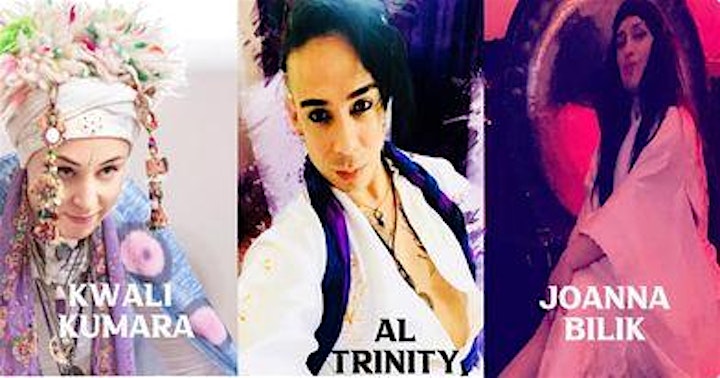 Organiser of FULL MOON ALL NIGHT SACRED GEOMETRY GONG BATH PUJA CEREMONY/ECSTATIC DANCE
Triple Gong Baths
By Alchemy Sound Healing accredited by the Therapist World Association.
We deliver Alternative Sound Healing and Alternative Medicine events in London.
In unique curated locations we are the only (that we know of) association to mix Sound Travel Guided meditation with Hypnotherapy, EFT Meridian Energy Clearing and Aromatherapy, as well as ascended light masters invocations resulting in a powerful voyage of sound and inner deep healing and reprograming of the self.
We hold specialised shamanic healing retreats alternative medicine events and provide expert qualified unique and private sound healing landscape experiences.
We shall be reproducing our events in a unusual manner in form as to provide you the best experience that sets us apart come and try us for yourself.