Event Information
Refund Policy
Contact the organiser to request a refund.
Eventbrite's fee is nonrefundable.
Full Moon Breath Circle - Breathe to Release. Wolf Moon. Moon In Leo.
About this Event
Join me for this beautifully curated Leo full Moon breathwork circle.
This full moon is here with a bang. Full moons are the best time to release what is no longer serving us, making space for something anew to take that place.
This full moon is inviting you to connect and get clear on your values and who you truly are and how you wish to show up in the world. This Moon is asking for big change. A new path and new options are being illuminated for your future for you to vision and start creating now. This is a time to be your most confident and courageous self and start stepping into your authentic self.
During this breathwork you will be invited to connect with your true sense of self and find a solid foundation in your authentic self so that you can stay strong and clear whilst the world changes quickly before our eyes.
We will breathe out what is of no use to you on your authentic path and invite in breakthroughs and changes aligned with your highest values in the most positive way.
After our breathwork we will proceed to journaling and releasing all those old patterns and beliefs - we will burn them as a symbol of release. We will then move on to journal our truest values in life .
Agenda
7pm
We will sit in silence as people come into the virtual space.
7.05pm
We will practice a 5 minute meditation focusing on stillness in the body and mind.
7.10pm
I will run through a demo of the beathwork practice and explain what you can expect to experience.
7:15/20 pm
You will be invited to start the breathwork practice, we will breathe for approximatley 20 mins and rest for 7- 10 mins
7.50 pm
Once we have come out of our resting phase we will then proceed to journaling with prompts. You will be invited to burn your paper in a bowl as a symbol of letting go of what no longer serves you.
8.10pm
We will open the space for anyone who would like to share their experience.
8.25 pm
5 minute silence meditation to end the session.
What you need to participate:
Fully charged device (charger close by).
A pent/pencil and journal.
Eye mask or eye pillow to deepen the breathing experience.
A blanket or throw incase you get cold.
A yoga mat/ bed to lay flat on for breathwork (no pillow).
Earphone (optional).
Please make sure that you're somewhere that you won't be disturbed. (somwhere
you can make some noise)
You may wish to set up a small area with your favourite incense/ candle some crystals,maybe some flowers (optional)
Feel free to turn your space into a zen den; tidy your room, surround yourself with your favourite crystals, light some candles, burn some incense, set up an altar and do whatever will help you relax.
About the breathwork.
We use a powerful tool known as Breathwork. We use the tool to explore and heal.
This is an ancient breath practice, it is also considered a spiritual practice.
During the session you will use your own breath, using the power of your body, and witness intuitive cues. The session will use music to help you enter a state of consciousness that you may not have experienced before.
During your session, using the breathwork practice can bring to the surface intense physical and emotional sensations.
I understand the issues that may arise from my participation in the breathwork practice, which could require more supportive and restorative interventions.
During your sessions, you may experience desired and unwanted outcomes. These outcomes can include, tightness in the mouth and hands, tensions in various parts of the body during the practice and after. You may also experience the sensation of light-headedness and feeling triggered.
I have read all of the above information explained in this consent form.
By purchasing a ticket I herewith consent and desire this treatment by Claire Baker.
About Claire
I'm Claire ; your Breathwork Healer and coach.
I hold space for you heal what is no longer serving you and guide you back to your intuition.
I support you getting back in tune with yourself and uncover what you want in your life.
Through breath work and coaching I support you in clearing out what is holding you back and birth the life you desire.
No more outsourcing your superpower. Let' stop that shit.
Breathwork has helped me heal (and continue to heal) , mother wound, codependency, self sabotage feelings of not being good enough, the wounds of being the daughter of an addict and a dys-regulated nervous system
The healing that Breathwork has given me propelled me to undertake Breathwork training with Erin Telford and David Elliot.
This is by far the most important training I have undergone and I am so happy that I can offer you this wonderful modality for healing.
This Breathwork is healing, I know because it's healing me, and I would love to share this "medicine" with you.
To find out more head over to https://www.clairemaggiebaker.com/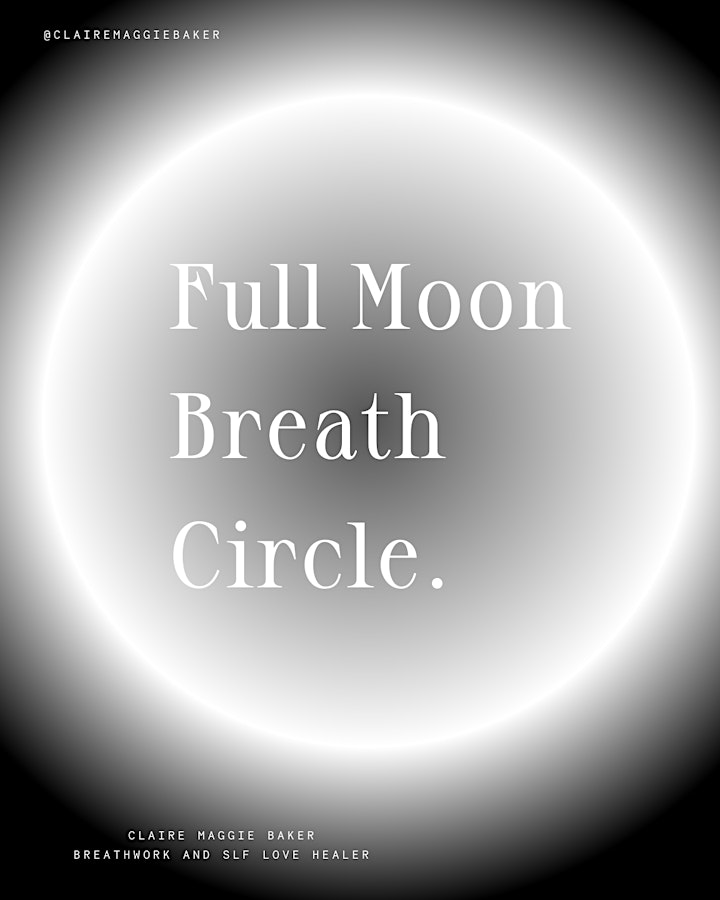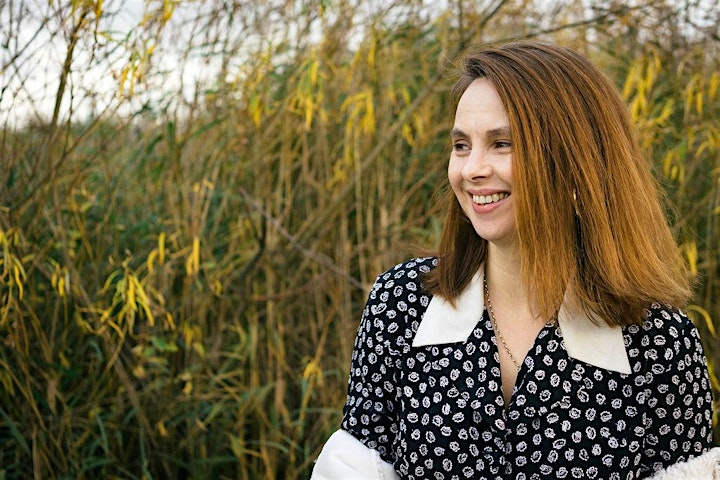 Date and Time
Location
Refund Policy
Contact the organiser to request a refund.
Eventbrite's fee is nonrefundable.