A workshop to harness the Full Moon energy with Gong Master Mehtab Benton and Guru Karam Kaur
About this event
Come experience the powerful and favourable energy of the Full Moon in this Master Class and Gong Concert with Mehtab and Guru Karam.
The Full Moon occurs at 1:15 pm in London on this day and is in the Vedic sign of Aquarius and the special Moon sign (or nakshatra) of Dhanishtha. Traditionally, this Moon sign is the best time for yoga, meditation, celebrations, dancing, and music. And we will do all of that on this powerful evening of the Full Moon!
We end our special evening with the Healing Ring of the Tantra with the sound of the Gong.
For further information please visit the event page on our website: https://www.joy.yoga/gong
Phone: 020 7812 9836
Email: info@joy.yoga
ABOUT MEHTAB BENTON & GURU KARAM KAUR
Mehtab and Laura (Guru Karam) Benton have taught Kundalini Yoga together for 25 years in Level 1 and Level 2 teaching training programs. They founded five yoga studios in Austin, Texas, and have taught Kundalini Yoga and Gong Training courses in 15 countries, including JOY's studio in London. They have been married for 43 years and began their practice of Kundalini Yoga before they first met.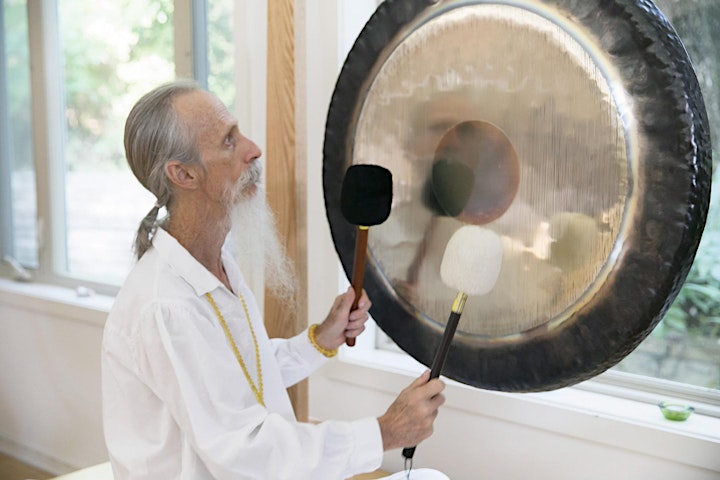 Organiser of Full Moon Gong Celebration
London's home for Kundalini Yoga, JOY offers a menu of daily Kundalini Yoga classes for students of all ages and abilities. JOY also presents a variety of Kundalini workshops, trainings, concerts and other special events online, at its Dalston studio and elsewhere across London.
Check back here for upcoming events or visit www.joy.yoga.