FULL MOON REIKI SOUND BATH - BRIGHTON
Description
The Full Moon in January 2019 is a total lunar eclipse. Which means change and opportunity. An ideal time to reflect on your own inner confidence and courage to accept and take the best advantage of the new discoveries, connections and openings coming your way in 2019. Full Moons are always a perfect time to balance and create synergy within our lives. I invite you to take this time out for you to re-evaluate and align yourself to what you truly want for the year ahead.
Come and join us for this magical evening of therapeutic sound and Reiki energy healing where you will be supported to reflect inwards, rebalance, heal and harmonise the body.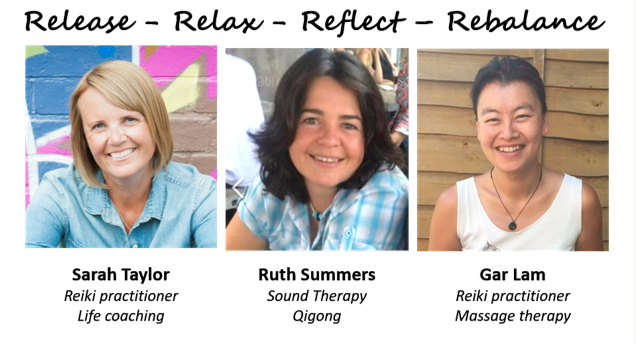 Ruth is a Sound Therapist and Tutor at the British Academy of Sound Therapy. Ruth will play a combination of Himalayan singing bowls, gongs, crystal singing bowls, rainsticks and other therapeutic percussion instruments. Relax as the beautiful sounds and tones wash over you whilst you rest on a yoga mat - please bring your own blanket (and a cushion if you'd like to).
Sarah and Gar are trained Reiki practitioners which means they have been attuned to channel greater quantities of universal healing energy. The energy is transferred to you through hands-on-Reiki. You may feel heat or tingling or sometimes cold as they place their hands lightly on different chakra energy centres in your body. Reiki works by raising your own individual energy vibrations, stimulating your natural healing response. When Reiki is combined with a sound bath it can have a powerful and profound effect as your body and mind are more deeply relaxed and open to healing and transformation.
Therapeutic Sound Baths are proven to relax on a deeper level than other relaxation methods. Bringing calm to the body and mind, and helping brainwaves lower to levels that are similar to meditation or those experienced just before you fall asleep. The sound can induce a state of deep relaxation and allow you to rest there with the effect that cortisol (i.e. the stress hormone) reduces, blood pressure and heart rates are lowered, potassium & sodium levels in the body are rebalanced and cellular regeneration can take place which, in turn, helps our autonomic nervous system to restore.
In a Reiki Sound Bath you may feel:
- Release from anxiety, worry and stress
- Deep relaxation and calm leading to a meditative state
- A mind, body and emotional detox
- A sense of feeling restored, rebalanced, refreshed and empowered!
After the session, you are invited to share your experience with the group if you would like to.
Everyone is welcome at this event.
If you have any questions about this event please contact
Sarah - sarahtaylorcoaching@gmail.com/07947 280098