Event Information
Refund policy
Refunds up to 1 day before event
Full Moon Writing Activations Series
About this event
Welcome to the FULL MOON WRITING ACTIVATIONS series.
Create a monthly full moon writing ritual. Activate your energy and inspiration for writing - and write snippets of stories, content, poems, or whatever else takes your fancy!
On May 26th, we have the The Flower Moon, which was named so because of the start of wild flowers appearing in spring. The full moon is in Sagittarius this month, which is all about the authentic, free self, and feeling free to have fun and adventure. In addition, there are a few things combining -a lunar eclipse, a blood moon, and a super moon!
Our Flower Moon session shall focus on:
-- SELF REFLECTION + RELEASE
-- AUTHENTIC, FREE SELF
-- FUN + ADVENTURE
-- WRITING (INSPIRED BY PROMPTS + THEMES)
We will do this through full moon rituals - guided meditations, visualisations, and writing prompts.
So, bring your pens and writing journals and we'll create together.
We'll also set your writing intentions for the month ahead, and the rituals which will most help you achieve them.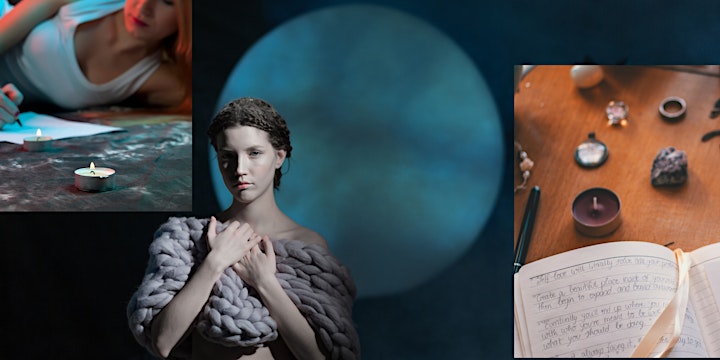 The events in our series are:
January 28 - Wolf Moon
February 27 - Snow Moon
March 28 - Worm Moon
April 26 - Pink Moon
May 26 - Flower Moon
June 24 -Strawberry Moon
July 23 - Buck Moon
August 22 - Sturgeon Moon
September 20 - Harvest Moon
October 20 - Hunter's Moon
November 19 - Beaver Moon
December 18 - Cold Moon
Look forward to seeing you there!
xoxo Sharon
Please note: the price is a one off payment of £27
---- once you have purchased your ticket, you will gain access to a private Facebook group, where you will gain to access ALL the monthly livestreams in the series this year - without having to pay again!!
Date and time
Location
Refund policy
Refunds up to 1 day before event