Full Talk for Health Peer Counselling Skills Programme
About this event
***Please note: you must be able to attend all dates listed below to join this programme*** 
In today's society it is all too easy to feel lonely and disconnected from others and this can have a negative impact on our emotional health and the quality of our life.
At Talk for Health we know that true connection happens when we let go of our social masks and start being who we really are. This is why we run our Intros and Full Programmes: to help you feel more connected to yourself and other people.
Our Programme teaches the skills of authentic talking, empathic listening and managing a group. This enables all our graduates to go on and join or set up their own ongoing groups for connection and wellbeing. Without the need for professional therapists - which is why we call them peer-to-peer support groups. We believe that by learning these basic skills, people can support each other and make a real positive difference to their emotional health.
On the Full Talk for Health Peer Counselling Programme, you will deepen your knowledge and skills as well as have space to practice the four key learning areas of Talk for Health:
Open and truthful talking
Empathic listening
Basic counselling skills
How to set up an ongoing group
Come join us and learn how to talk to for a fit mind!
The full times and dates for this programme are:
Day 1 - 10.30am - 4.30pm Friday, 21st January
Day 2 - 10.30am - 4.30pm Friday, 28th January
Day 3 - 10.30am - 4.30pm Friday, 4th February
Day 4 - 10.30am - 4.30pm Friday,11th February
After the Full Programme, you will have access to free peer support groups, more psychology learning opportunities and a growing community of caring and supportive people!
If you have any questions, or are unable to sign-up using Eventbrite, please call or text 'call me' on 020 3409 3201 or email info@talkforhealth.co.uk
Please note that if at any point either before or during the programme facilitators feel that by taking part there is a risk of detriment to your wellbeing then you will not be allowed to continue with the programme. Facilitators will support with suggestions for alternative referrals.
Without the amazing funders of T4H, places on our unique programme would come to £400 per person. We welcome all outside donations to help us continue impacting more and more lives! If you can, please enter your donation amount when purchasing your ticket to help us provide free, accessible peer counselling to more people who need it – any amount is appreciated!
For participants overseas: Talk for Health is unable to signpost to mental health resources overseas. Please ensure you have other mental health resources in place or know where to access.
~~~~~~~~~~~~~~~~~~~~~~~~
Talk for Health is fundraising to continue to support double our usual intake during the pandemic. Want to support us further? Just select the donation option when booking your ticket or click here to donate to our crowdfunding page. Any amount is appreciated- thank you so much!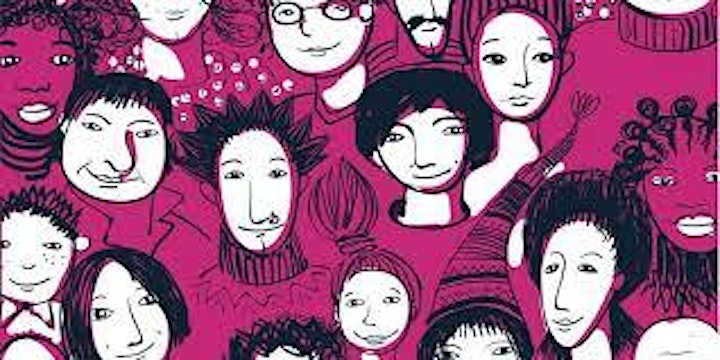 Organiser of Full Talk for Health Peer Counselling Skills Programme
Talk for Health is a social enterprise that demystifies effective therapeutic talk, making it accessible to all. We make group peer to peer counselling something we can all do - whether for our own wellbeing, to help others, or both.
We are continuing with all our training and ongoing peer groups online throughout the coronavirus pandemic. Participants can join us using their mobiles, laptops or tablets.  Those without an internet connection or smartphone can dial in using regular mobile phones or landlines.

How does it work?
We provide initial training programmes that teach group peer to peer counselling skills and give you plenty of space to reflect on your own life.  After training, Talk for Health Graduates gain access to free, monthly, ongoing groups for wellbeing, as well as occasional advanced learning groups and further training.
Further training is provided for Graduates to become trainers of the initial training programmes and/or facilitators of on-going groups. 
All these free activities are made possible by funding from the Islington Clinical Commissioning Group as well as two grant-funding bodies. Some programmes are for Islington and Camden residents only, due to ICCG funding, but others are open to all.
We also run special events that are open to everyone and hope to see you at one of our programmes or events soon.
If you would like further information then please email info@talkforhealth.co.uk or call/text 0203 409 3201.