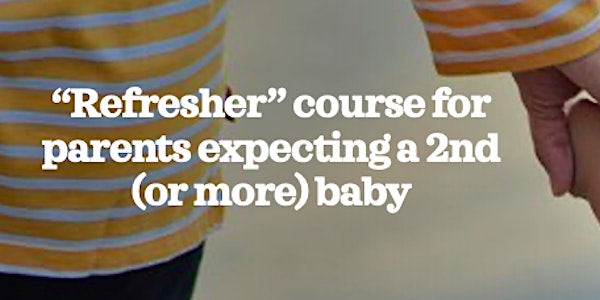 FULL ZOOM BWH Refresher course for parents who are expecting a 2nd baby+
About this event
THIS COURSE WILL BE RUN ON LINE VIA ZOOM - YOU WILL RECEIVE THE LOG IN A WEEK BEFORE THE START OF THE SESSION.
When attending the course, please ensure that your camera is on. This is for the comfort and security of all participants. Make sure that the name displayed on Zoom is your actual name.
If you are booked with another hospital, please note that you will not be able to attend. 
This is an antenatal refresher course for parents who have had a previous baby. Women can attend either on their own or with a birth partner/companion. 
The course will run on Friday 17 December 9:30 am-12:30pm  via ZOOM MEETING and then you will be offered the opportunity to join a unique Whatsapp group to carry on chatting .
Refresher classes are for women who have at least one child already. They offer a chance to refresh themselves about birth and prepare for managing more than one child. Classes include a chance to debrief the previous birth(s) refresher on the birth process (when to come in, pain management etc) and a section on introducing the baby to older siblings.
Lots of Refresher class groups have carried on using the whatsapp group after the course and supported each other right up to and beyond the birth.
Try to attend your course between 30 and 35 weeks.
You might also be interested to attend the following classes: Dad's only workshop, standalone baby care session, water birth workshop, home birth workshop - All can be booked directly online via following this link: http://bwhparented.eventbrite.com/
Further useful information for parents-to-be:
BWC Virtual Antenatal Breastfeeding Workshop for Mothers and Support Partners
⏰Wednesday Evenings 18.00-20.00 (from January 2021)
✅ Book via Eventbrite https://www.eventbrite.co.uk 🔎simply search BWC Virtual Breastfeeding Workshop
Virtual tours of the maternity ward
Any query, please email us at bwc.parenteducation@nhs.net with your full name, estimated due date and hospital number .
Many thanks
The Parent Education Team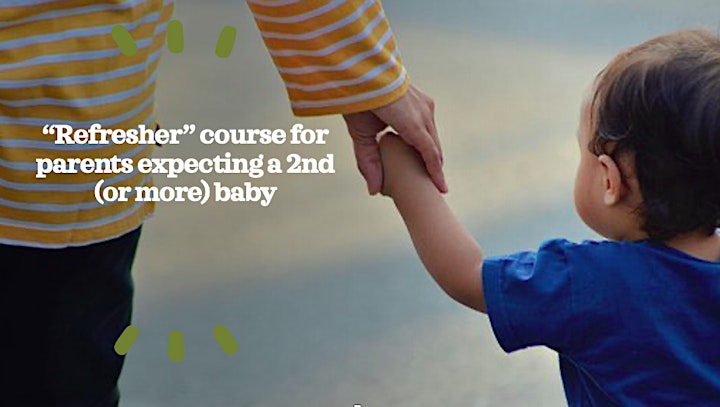 Organiser of FULL ZOOM BWH Refresher course for parents who are expecting a 2nd baby+