Description
Heffers is delighted to welcome Dr Jennifer Wallace for the launch of her new book, Tragedy Since 9/11: Reading a World Out of Joint.
From the trauma of September 11th, through the wars in Afghanistan and Iraq, to the aftermath of the Arab Spring and the environmental warning signs of climate change, this book reflects on the crises and terrifying events of the early 21st century and argues that a knowledge of tragedy from the works of Sophocles to Shakespeare to Samuel Beckett can help us understand them.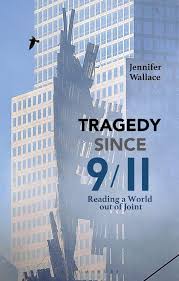 The launch is free to attend but booking is essential as spaces are limited. Tickets can be booked through this page, by calling 01223 463200, or in person at Heffers bookshop. Please note this is an informal, celebratory event, not a seated talk; a limited number of chairs will be available.
Like this? See a full list of our forthcoming events by clicking here.