Description
THIS EVENT IS NOW FULLY BOOKED.
Get bogged down in Britain's most distinctive, complex, man-made, and least understood landscape as Francis Pryor talks about his latest book at Heffers.
In The Fens, Francis counterpoints the history of the Fenland landscape and its transformation - the great drainage projects that created the Old and New Bedford Rivers, the Ouse Washes and Bedford Levels, the rise of prosperous towns and cities, such as King's Lynn, Cambridge, Peterborough, Boston and Lincoln - with the story of his own discovery of it as an archaeologist.
Whenever I travel somewhere else, in upland Britain, I find the hills and the horizon are leaning towards me, as if trying to cover me over; to blinker my gaze and stifle my imagination. It's always a huge relief to get back to the infinite vistas of the Fens.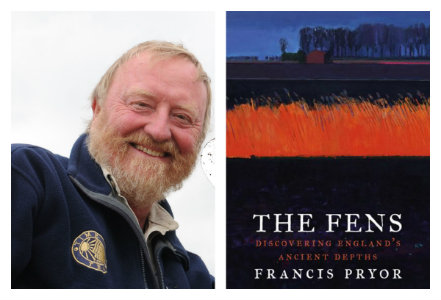 Francis Pryor has lived in, excavated, farmed, walked - and loved - the Fen Country for more than forty years. At Cambridge, he read archaeology and anthropology and in 1982 he discovered the timbers of the Late Bronze Age Flag Fen complex, just east of Peterborough. Today it is one of the best known Bronze Age sites in Europe. He has written and presented several series for Channel 4 and was also a regular contributor to, and member of, that channel's long-running series, Time Team.
Tickets for the event are priced at £6 and can be purchased through this page, by calling 01223 463200 or in person at Heffers bookshop. Please note that tickets are transferable but non-refundable.
Like this? See a full list of our forthcoming events by clicking here.