FULLY FUNDED 'Develop a People Strategy' for SMEs in Greater Manchester - a...
Event Information
Location
Denzell House
Dunham Road
Bowdon
Altrincham
WA14 4QE
United Kingdom
Description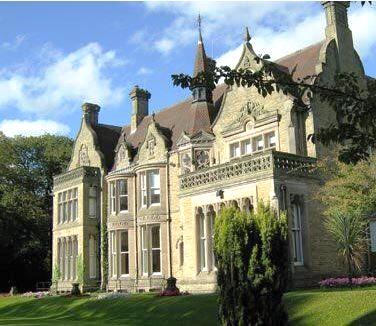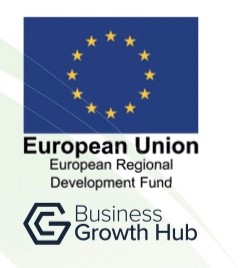 DEVELOPING A PEOPLE STRATEGY FOR SMEs
FULLY FUNDED FOR SMEs IN GREATER MANCHESTER LOOKING TO GROW
Growing SMEs may often have finance and marketing strategies and plans in place, but not many have a 'joined up' People Strategy - yet employees are often the most valuable asset and biggest cost. Big businesses and big thinking SMEs recognise the value of their people and the value of developing a People Strategy aligned to deliver their overall Business Strategy.
The purpose of the Programme is to understand the benefit of developing a more strategic approach to the people resource in an SME and to develop a People Strategy to deliver business success.
The Programme of 3 modules is ideal for Business Owners, stand alone HR professionals or those who have responsibilty for HR in an SME.
All modules are 9 a.m. to 1 p.m. at Denzell House, Bowdon, Cheshire:
Module 1- Future World of Work and Business Strategy - 25th Sept 2019
Looking at the medium to long term considerations for employers to consider, including impact of AI, government interventions and policy and multi-generational expectations in the workplace. Understanding how a People Strategy is part of a wider Business Strategy, how it 'fits' and how it works.
Module 2 - Developing a People Strategy - 2nd October 2019

Importance of employee experience and engagement, values, competencies and how to develop a People Strategy, considering the following: recruitment, retention, recognition, reward, skill acquisition development, succesion management, performance management, wellbeing, use of metrics.
Module 3 - Action Planning - 15th October 2019
Review and development of your People Strategy; identifying your strategic people inititatives that are aligned to deliver your Business Strategy. The workshop will enable shared learnings from other delegates and an outcome focused action plan that can be put into place and continued to be developed for your business.
This fully funded programme is through Business Growth Hub and funding from the European Regional Development Fund (ERDF) subject to eligibility criteria (excluded businesses include public funded, education, charities, wealth management). Approval will be required from Business Growth Hub and an initial and follow up meeting with a Business Growth Advisor prior to commencing the Programme.
Contact us to apply and check your eligibility:
https://www.hrdept.co.uk/licensees/trafford-and-warrington/
admintaw@hrdept.co.uk
0345 053 3665
Presenter
Jill Bottomley, Owner/Director of the HR Dept (Trafford & Warrington) will present this Programme.
With 30 years' HR experience across the breadth of HR, Jill has worked in corporate businesses and supported many SME businesses in helping them to develop People Strategies, that can set them apart from their competition and provide a competitive edge.

Date and Time
Location
Denzell House
Dunham Road
Bowdon
Altrincham
WA14 4QE
United Kingdom