FULLY FUNDED 'Leading with Confidence' for SMEs Greater Manchester - apply
Event Information
Location
Denzell House
Dunham Road
Bowdon
Altrincham
WA14 4QE
United Kingdom
Description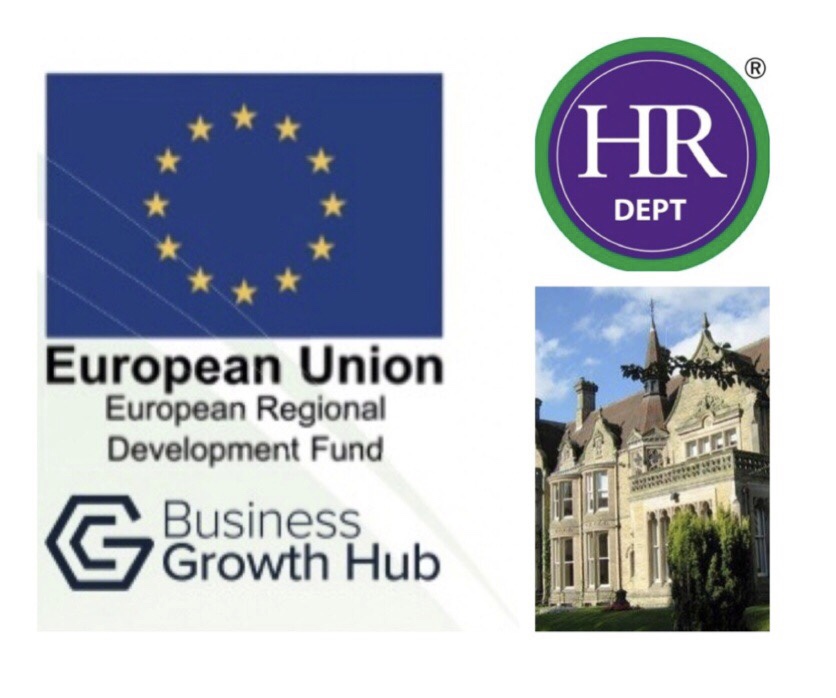 ---
FULLY FUNDED MANAGEMENT DEVELOPMENT FOR SME OWNERS/SENIOR ROLES IN GREATER MANCHESTER LOOKING TO GROW
Our Programme of 3 modules is for SME Business Owners or those in a senior role in a small or medium sized business based in Greater Manchester.
If you have people management responsibility and want formal management training to help you become a more effective leader, book your place on our FULLY FUNDED 'Leading with Confidence' management development programme.
All 3 modules are 9 a.m. to 1 p.m. at Denzell House, Bowdon, Cheshire:
Module 1 - Effective Team Leadership - Fri 29th Nov 2019
Your people are your biggest asset, and by far your biggest investment. So how can you ensure you motivate, inspire and lead your team successfully to achieve their goals on a daily basis? We will explore management and leadership skills that lead to high performing teams.
Module 2 - Managing Conflict at Work - Tues 3rd Dec 2019
None of us like to admit there are simmerings of conflict where we work, but at some point, if we haven't already, we will all be faced with a conflict situation. Knowing what it is and how to deal with it is key to ensuring it doesn't escalate. We will take you on a practical tour of managing conflict, covering the 3 Rs – Recognising, Responding and Resolving. We will not only explore conflict in the workplace, but give you practical tips on handling those difficult conversations and an insight into the role of mediation.
Module 3 - Communicating with Confidence - Tues 10th Dec 2019

It is often not what you say, but how you say it, that communicates your true meaning. This interactive workshop is designed to give you the skills to improve your communication skills by learning how to use body language effectively, communicate assertively and display confidence in conversations, meetings and presentation.
Through a mix of proven practical exercises, small group discussions and individual learning, each of the workshops will provide you with guidance, practical tips and techniques that will give you the confidence to be a more effective and confident leader.
This fully funded programme for businesses with between 10-250 employees is through Business Growth Hub and funding from the European Regional Development Fund (ERDF) subject to eligibility criteria (excluded businesses include public funded, education, charities, wealth management). Approval will be required from Business Growth Hub and an initial and follow up meeting with a Business Growth Advisor prior to commencing the Programme.
Apply and we will contact you regarding your eligibility for the funding
Further information below:
https://www.hrdept.co.uk/trafford-and-warrington/training-and-events
admintaw@hrdept.co.uk
0345 053 3665
Date and Time
Location
Denzell House
Dunham Road
Bowdon
Altrincham
WA14 4QE
United Kingdom