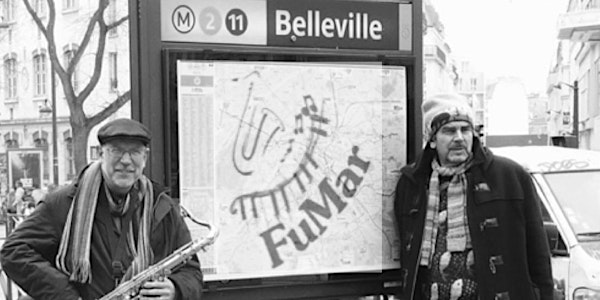 FuMar Concert, Album Tour, The Lanercost Session2/ Lanercost Cricket Club,...
Location
Lanercost
Lanercost Cricket Club
Lanercost
CA8
United Kingdom
Description
FuMar Concert:
FuMar is a Sax/ Piano duo based in Paris.
Phil Furneaux and Krys Markowski have been friends for over 40 years, they started playing together in 2010, lots of Skype and Ohmstudio for remote collaborations. Their first concerts in 2012, a first album "Lanercost Sessions", and a tour of France in 2015, established the duo.
The FuMar repertoire is rooted in jazz but stays bluesie and funky and mellow with a constant dialogue between piano and sax. They have the philosophy that "music is a transmission of emotion" and attempt to develop pieces between melancholic to happy happy, comforting to the unexpected, so the audience experience a range of emotions during their concerts.
Their second album "Lanercost Sessions 2", recorded in a 13th Century Piory in Cumbria includes their two original compositions and explores classical fusion. Gabriel Faure's "Apres un Reve" is accelerated, Satie's "Gymnopedie" is stretched out, Beethoven's string quartet "Op 131" is sampled and Bach's prelude no 1 is blended with Tom Jobim Bossas.
In Sept 2016 enjoyed a successful French tour of the album travelling from Paris to Toulouse playing 7 concerts in 12 days, travelling 2000Km, making a nice profit (!) and leading to some commissioned works.
Website: www.phil-furneaux.co.uk/FuMar
Facebook: https://www.facebook.com/FuMarMusic/
Album: Lanercost Sessions 2: http://cdbaby.com/cd/fumar
Youtube: https://www.youtube.com/watch?v=IHetuScZbKw
Email: phil@phil-furneaux.co.uk
https://soundcloud.com/user-323582938/sunday-morning-in-paris