Event Information
Refund Policy
Contact the organiser to request a refund.
Eventbrite's fee is nonrefundable.
About this Event
JOIN ME FOR ONLINE NETWORKING!
I'm the owner of the Female Networking Association (formerly The award-winning The Business Girls Network) an online and offline networking community of 4000+ women. I am passionate about helping female business owners to connect with each other by raising their profile and expertise. Online communities and networking are going to be more important than ever to help us stay focused, connected and motivated during these uncertain times. Running a business can be a lonely and isolating world. Connecting with others, bouncing around ideas and just having a bunch of other women all in the same boat to chat to is a game-changer. I'm excited to give female business owners the opportunity to have this happy-hour! The online networking sessions are the same energetic, vibrant, fun format with a focus on making connections and sparking conversations.
If you know a female business owner owner who would like to network and hang-out with us, please invite them to register and join a session!
The community was established in 2014 and has seen thousands of women walk through the doors. Many are thriving and growing as a result of the community.
Stay Connected!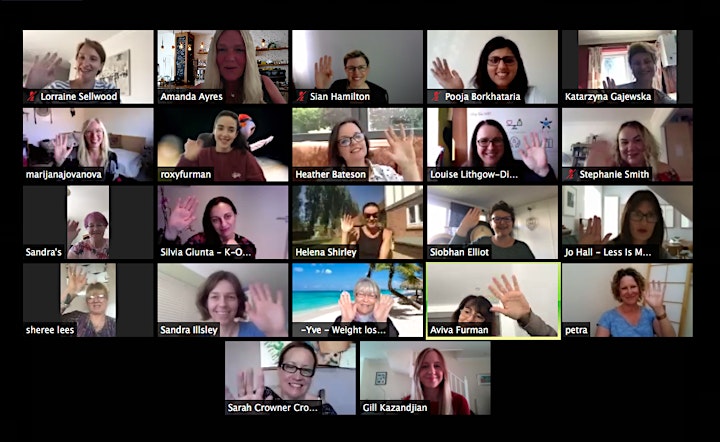 How will this work?
At every online networking event you will have the opportunity to present your business to others by introducing yourself at the start of the event during your 30 second intro. Participants will then be invited to join different breakout rooms to form discussions and make those important connections. You will be moved around into different breakout session every 10 minutes to enable you to connect with different people. We will come together as a group in between the breakout sessions. You can also request to go into breakout rooms with people you would really like to connect with after hearing the introductions.
At the end of the session, we will come together as a group before the session ends.
You can download the zoom app and attend via your iphone or ipad, but the sessions really do work best from a laptop.
Please ensure you have audio and camera access to participate in the session.
For more info on using breakout rooms, please click here.
Even if you are not a techy person, the format is very simple. The host will do most of the work!
You can ask for help or chat with the host during the breakout sessions.
A new meeting link and password will be issued for each online networking session and emailed out the day before the session.
Agenda
09.55 - Call Open
10.00 - Welcome and Introductions (we will start promptly at 10am. The room will be locked just after 10am)
10.15 - Breakout Rooms (10 minute sessions)
10.55 - Ask for help/support and close.
11.00 to 11.15 - Optional open chat format.
The schedule of events will be subject to change and will not be scheduled too far in advance at the moment.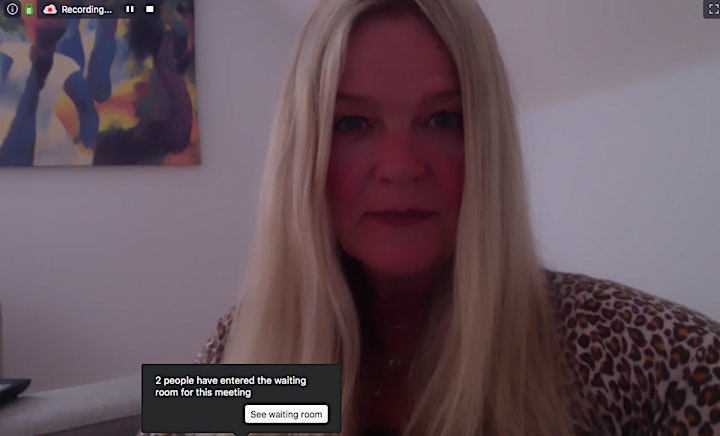 What are the benefits of online networking?
Great way to feel less isolated whilst working at home.
Builds relationships and deepens connections
Opportunity to ask for help and support
If you are a nervous networker, the breakout rooms 'break the ice' for you!
They are kid-friendly!
You can wear what you want and keep your slippers on!
What attendees say...
I'm someone who finds it a bit difficult to walk up to strangers and break into conversations when I'm at physical networking meetings. The online ones are so much easier for me! We all get to introduce ourselves and then get split into small groups of 2 or 3 (breakout rooms). You don't know who you are going to get placed with but that's one of my favourite bits as I get to chat to people I might not have approached in person. If you are a bit nervous or get anxious with people you don't know, then please try this! It will change your mind on online networking immediately.
Worth investing in. Not only are they uplifting, but also you can pick at so many great brains to give you clarity for your ideas.
Loving the online networking! I've spoken to so many interesting people and made great connections. The breakout room is inspired. Thank you!
The meet-up in the morning really energised me for the rest of the day!I love the online networking!
I love the fact that the online breakout rooms are completely random, it is part of the fun of it. Everybody is really nice so it really doesn't matter who you end talking to. I feel more energised even just writing about it!
I like meeting inspiring people online. Great at this time to connect with real people too!
I really didn't feel like attending the online event this morning. I nearly sent you an email to say I wasn't coming. Things have been tough since the pandemic started. I am so glad I did. I felt so inspired and motivated after the conversations I had. Your energy and humour was so up lifting. I just wanted to let you know you made a big difference to how I felt yesterday. Thank you.
Ticket Options
One ticket. One price. No membership fees. Tickets are £10 for the open format sessions. The cost may vary depending on the different formats introduced into the sessions. All are welcome!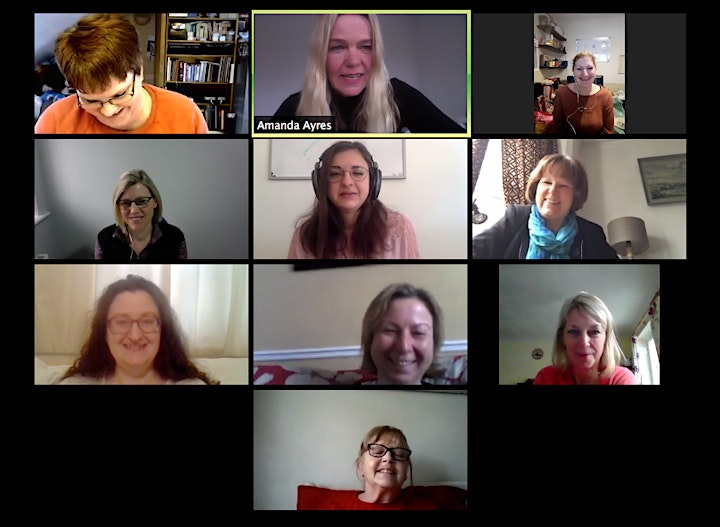 Online networking works!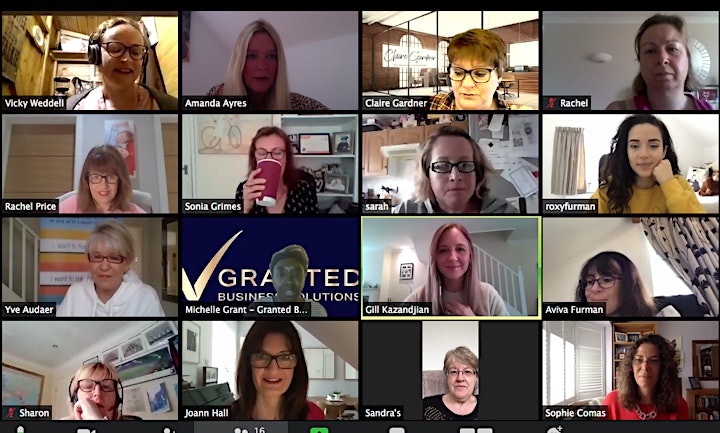 Online networking from home via zoom!
Date and Time
Location
Refund Policy
Contact the organiser to request a refund.
Eventbrite's fee is nonrefundable.