Description
Fun in the Forest.


A unique Mums at Work get together over summer to bring your kids too!
Just in case you're missing the craic from the coffee mornings and need a Mums at Work fix.
There is no cost for this event but entry/parking to Gosford is £5 if you do not have an annual pass.
A coffee cart is available to buy your own refreshments. Or bring a picnic and make a full day of it!
Excellent bike trails too if you're feeling extra energetic.
This event is being hosted by Mums at Work VIP Club Member Stacey Kilpatrick, S.A.K. Designs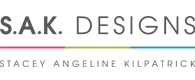 Who can attend?

If you are a woman who is working alone, or as part of a business, self employed or employed or you are starting your own business, please feel free to attend.

Mums at Work hosts a series of coffee mornings and networking events across Northern Ireland every month to help women overcome the isolation of working alone, and to gain contacts, ideas, learn, advise and support each other. We also have monthly online networking events.

What is involved?

The events are free to attend and you just buy your own refreshments when you arrive.

All attendees can do a quick introduction when they arrive to give their name and what their business / role is so that everyone can get to know each other. There is no formal networking or selling.

We also have a free networking group here:

https://www.facebook.com/groups/mumsatwork

For information on Mums at Work, please visit our website

https://mums-at-work.com/

If you would like to get involved with Mums at Work, as a partner supplier, host, trainer or sponsor, please email nortonnetworking@gmail.com