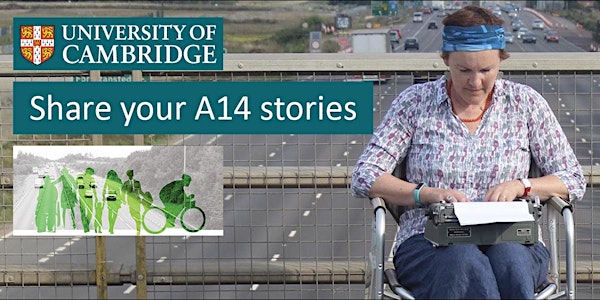 Fun with Words: Try your hand at creative writing
Location
Madingley Hall
Madingley
CB23 8AQ
United Kingdom
Description
If you fancy having fun with words these free courses are for you. It doesn't matter if you haven't written since you were at school or you're a secret scribbler; you can be ninety or nineteen; we'd love you to join us.
Each of the three courses will run for five weeks from 10am to noon and will be held at Madingley Hall. They will be lead by experienced tutors and authors Derek Niemann and Elizabeth Speller.
The courses are part of the A14 Writer in Residence scheme and are funded by the A14 Community Fund. The courses will be inspired by the landscape, history and lives of the area around the A14, particularly the new development.
Fun with Words 1: Tuesday, 31 October, 7 November, 14 November, 21 November, 28 November

Fun with Words 2: Wednesday 1 November, 8 November, 15 November, 22 November, 29 November.
Fun with Words 3: Thursday 2 November, 9 November, 23 November, 30 November, 7 December.
It is expected that you will be able to attend all five sessions of the course chosen.