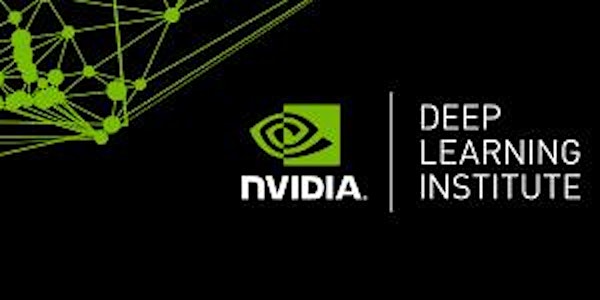 Fundamentals of Deep Learning for Computer Vision (NVIDIA Ambassador Event)
Event Information
Location
Computer Room 4 (Room 2.06), 2nd Floor
The Diamond, University of Sheffield
32 Leavygreave Road
Sheffield
S3 7RD
United Kingdom
Description
The NVIDIA Deep Learning Institute (DLI) and Research Software Engineering Sheffield (RSES) are excited to deliver a hands-on deep learning workshop on the 23rd of October 2018, exclusively for verifiable academic students, staff, and researchers. The workshop will be held in Computer Room 4 (Room 2.06) on the 2nd floor of the Diamond building.
In this full-day workshop, you'll learn the basics of deep learning by training and deploying neural networks. You'll learn how to:
Implement common deep learning workflows, such as image classification and object detection.

Experiment with data, training parameters, network structure, and other strategies to increase performance and capability.

Deploy your neural networks to start solving real-world problems.
Upon completion, you'll be able to start solving problems on your own with deep learning.
Content level: Beginner
Pre-Requisites: Technical background and basic understanding of deep learning concepts
Date and time
Location
Computer Room 4 (Room 2.06), 2nd Floor
The Diamond, University of Sheffield
32 Leavygreave Road
Sheffield
S3 7RD
United Kingdom