Description
Can you think of one great piece of fundraising advice you've been given? Something that has really helped your cause. Or would you like to hear tips from others?
Join Brighton Dome & Brighton Festival fundraisers, Chris Llewellyn from the CriSeren Foundation and Stephen Chamberlain from the Sussex Community Foundation for a conversation about working with supporters, raising money for the local community and working in partnership.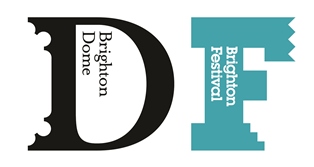 Brighton Dome & Brighton Festival is a charity that operates as a unified, year-round creative hub for artists and audiences, to inspire and enable artists to be their most creative and to champion the power of the arts to enrich and change lives. Brighton Festival, established in 1967, takes place throughout the city over three weeks every May. Brighton Dome & Brighton Festival work with the local community and a large number of partner organisations throughout the year, resulting in over 600 artistic, community and private events with a combined audience reach of over 600,000, including a family audience of around 200,000 and 20,000 people directly benefitting from BDBF Creative Learning projects such as Miss Represented, the Umbrella Club, Adopt an Author and the Children's Parade. Kata Gyöngyösi is Head of Revenue Funding and one of the fundraisers working together throughout Brighton & Hove to support children & young people through the Our Future City programme (www.ourfuturecity.org.uk).
CriSeren Foundation supports successful small and mid-size UK charities develop their scope and impact. They create ongoing relationships in which grants are accompanied by other appropriate support. Chris Llewellyn will share his experience of helping small organisations becoming more financially sustainable, developing their existing fundraising activities and investigating new opportunities.
Sussex Community Foundation raises money for and makes awards to local charities and community groups across East and West Sussex and Brighton & Hove. The Foundation does this by managing funds on behalf of local individuals and companies, connecting them to the groups and communities they want to support. Stephen Chamberlain, Development Manager at the Foundation will talk about their approach to working with trustees, ambassadors and others to help them raise money for the community. He will also outline how grassroots charities and groups in Brighton & Hove can apply to the Foundation for support.