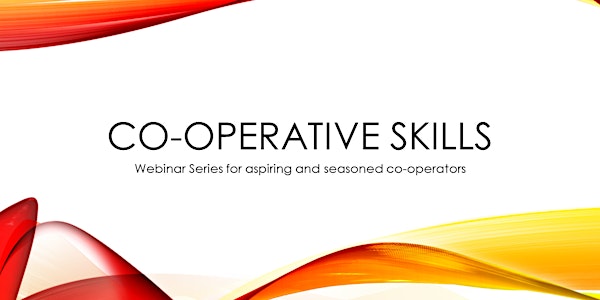 Funding Co-operatives: Community Shares and Loanstock Offers
'Co-operative Skills' for anyone involved in co-ops or anyone thinking to set up their own co-op
About this event
The COVID-19 emergency has had a massive impact on all businesses, regardless of age, scale, sector or type. Government measures to support businesses during this emergency are well publicised and generally available to co-operative and community benefit societies along with other types of business. This workshop focuses on community shares and loanstock offers as tools that co-operatives can use in time of crisis.
The first part of the workshop explains what community shares and loanstock offers are and introduces practical examples in NI.
Community shares give community businesses additional solvency, compared with other enterprises that are more reliant on debt finance. Your community and your members have a vested interest in the purpose of their societies, and will support measures to protect its employees, volunteers, assets and share capital. The second part of the workshops introduces the 10 best practical principles for a community share offer in time of crisis.