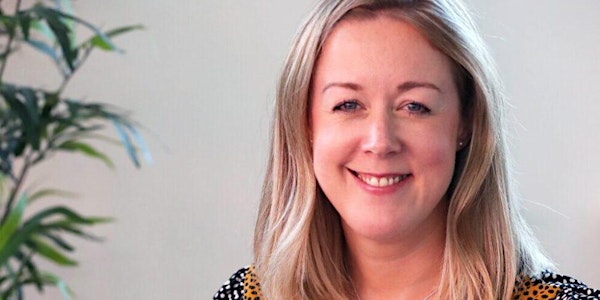 Funding February: Mapping the Welsh funding landscape
An overview of the funding landscape in Wales, helping you to think differently about the options.
About this event
The latest of our webinar sessions designed to help boost productivity in your business. Brought to you in collaboration with our expert coach partners on the Business Wales Accelerated Growth Programme (AGP).
What is this webinar about?
The struggle to achieve optimum productivity while running a business on a day-to-day basis requires the headspace to tackle some of the issues that can have a real impact on performance.
At the Business Wales Accelerated Growth Programme (AGP) we are committed to helping business leaders with information and measures that can help challenge their "in the business" mentality, helping to boost business productivity.
Continuing the series in February 2022, we are delighted to announce a series of events designed to help you think about what investment could mean to your business. Our events will help to disrupt your thinking in terms of:
- Your choices of investment available in Wales
- The effects that investment could potentially have on your business
- What you need to be ready to make the most of an investment.
Key to being in an "investable" position is being able to articulate your business plan, your ambitions for growth, your valuation and - crucially - knowing your numbers.
This session will provide you with an overview of the funding landscape in Wales and help you to think differently about the options.
This workshop will be brought to you by Bethan Bannister of British Business Bank.
The key topics this 45-minute webinar will cover:
• What to consider when preparing the business for investment
• Mapping the funding landscape - funding options for different stages in a business' life cycle
• Preparing 'investor ready' documentation & making an impact when pitching for investment
• An overview of the British Business Bank's programmes and its role in supporting SMEs to seek the best finance suited to their needs
Who should attend the webinar?
Business Owners and Managers of any sized business
Any business leader/manager that is looking to gain further insight into the funding landscape and the opportunities that exist.
About your webinar presenter.....
Beth Bannister represents the British Business Bank in Wales. Her focus is on helping smaller Welsh businesses to access the finance they need at every stage of their life cycle, allowing those businesses to prosper and grow.
She started her career at the Development Bank of Wales (previously Finance Wales) and worked in various investment and business support roles during the 15 years she was there.
She later joined global accountancy firm Grant Thornton where she was responsible for the rollout of a funding ready programme across Wales and the South West with a focus on helping entrepreneurs to access finance to achieve their growth ambitions.
Before joining the British Business Bank, Beth ran her own consultancy business through which she delivered 'investor readiness' training to the Welsh Government's Enterprise Hubs, business coaching for the Accelerated Growth programme and she supported a number of private businesses with their commercial activities. She balanced this with some voluntary work as a business mentor.
British Business Bank is the UK's economic development bank. Its mission is to drive sustainable growth and prosperity across the UK, and to enable the transition to a net zero economy, by improving access to finance for smaller businesses. The Bank's programmes are designed for businesses at three stages of growth: Start Up; Scale Up (those with high growth potential); and Stay Ahead (viable companies seeking to stay ahead in their market). The Bank works with a broad range of partners to help businesses understand more about the finance options available. To find out more, visit here.
NOTE: You need to be an Accelerated Growth Programme Company to attend this workshop. If you want more information on this, please contact the event organiser on agpadmin@winning-pitch.co.uk