Description
If you're a BAME-run Small or Medium sized Enterprise (SME) who wants to recruit more people from your own community, Nottingham Jobs can help.
To fit around your working day, this conference will feature two sessions, one in the afternoon (12:30 - 15:00) and one in the evening (17:30 to 20:00). Both sessions will provide the same content so it is not necessary to book for both.
Join us at the centrally-located Nottingham Council House to find out about the support available to help you recruit people from BAME communities and access thousands of pounds of funding from the Nottingham Jobs Fund and the StayAhead project.
You'll be able to hear all about these valuable funding opportunities plus hear expert advice from partners to expand your knowledge of the support available to SME employers.
You'll also be able to sign up for the product or products which suit your business best plus network with other like-minded employers, enjoy some cultural cuisine (all food will be Halal) and build business links with the B-Global network for black businesses and the D2N2 Growth Hub.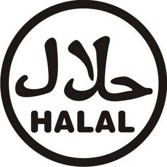 Bookings will be taken on a first come, first served basis, don't miss out, click the Register button above to book your place. If you have any queries about the conference, please contact Jermaine.Chisholm@nottinghamcity.gov.uk
Delegate information:
This event is only for BAME-run Small or Medium sized Enterprises (SMEs) e.g. businesses with fewer than 250 full-time employees.
---
About the support available:
The Nottingham Jobs Fund (NJF):
Receive a financial incentive of £5,000 to take on new employees aged 18+ years who are unemployed claiming out of works benefits OR economically inactive including not in education or training. It is available for any SME based within the Nottingham city boundary or within reasonable travel time or distance of the city.
Stay Ahead:
Increase your employees' skill levels and help them overcome barriers which prevent them from undertaking in-work training. Stay Ahead can make a financial contribution to your training costs by paying up to 40% of any eligible training up to a maximum of £2,500 per employer. To be eligible your business must be located in the D2N2 area, be an SME (including sole traders and micro businesses) and operate in one of the five priority key sectors: construction, creative & digital, health & social care, low carbon, and transport equipment manufacturing.

StayAhead and the Nottingham Jobs Fund are part-funded by the European Union through the European Social Fund (ESF).
Training Support:
Invest in the skills of your workforce to increase productivity and grow your business with the support of our dedicated team. We will work with you to analyse your training needs and identify the most appropriate training courses for your staff. Our strong relationships with local training providers and colleges means we can identify the right course(s) to meet your needs and help you secure additional funding for training and apprenticeships.
Promote vacancies and apprenticeships to young people leaving education by tapping into our network of local universities, schools and youth employment programmes to access a pool of job-ready young people.
Recruitment Support:
Overcome recruitment issues and skills shortages and save time and money with the help of our expert recruitment team. We work across a variety of sectors: construction, engineering, manufacturing, retail, hospitality, health & social care, creative & digital, transport, logistics, security and many more.
Nottingham Jobs is a fully funded public service so whether you're a sole trader or blue chip corporation you can access our support without incurring any charges for our services.
---
This event is supported by B-Global, an exciting new local network for black businesses, and the European Regional Development Fund (ERDF) funded D2N2 Growth Hub:

B-Global is your network to:
Celebrate and share cultural and business connections in Nottingham
Access business support from the Nottingham team of the D2N2 Growth Hub
Create a black business growth sector locally, nationally and globally
To find out how B-Global can support your business, call Tracey on 07740 745 150 To join B-Global click here.
The D2N2 Growth Hub aims to power up your business by providing signposting, information and contacts for business services across Derby, Derbyshire, Nottingham and Nottinghamshire. Our priority is to engage with business service providers (both public and private) directly for you to help small, medium and fully established sized businesses to grow and prosper. Find out more on the D2N2 website.

About the Nottingham Jobs Service
Nottingham Jobs is Nottingham City Council's employment & skills partnership and is delivered by the Council, Futures and the Department for Work & pensions. Find out more at www.nottinghamjobs.com