Description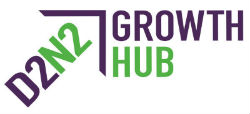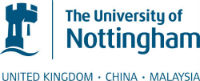 This workshop is funded by the European Regional Development Fund and is hosted by the D2N2 Growth Hub in partnership with The University of Nottingham.

A FREE event for small medium sized, high growth businesses in Derbyshire and Nottinghamshire
Learn how to access the £2.5 billion annual funding and support programmes for developing innovative products and services and get help to grow your business.
Speak to experts for advice and arrange follow-up one to one business support sessions.
Agenda
7.30-8.00: Reception & Breakfast
8.00-8.10: Introduction - Ejaz Qureshi, University of Nottingham (UoN)
8.10-9.00: Guest Speaker - Innovation at Amey - Adrian Talbot, Principle Technology Consultant, Amey plc
9.00: Funding Support
- Innovate UK & Enabling Innovation Funding: Ejaz Qureshi (UoN)
- Growth Hub: John O'Donnell - Business Finance Manager
- Foresight/Nottingham Fund: Seb Saywood - Foresight Group
- R&D Tax Credits: Ian Davie - TBAT
10.00-10.50: Drop-in Surgeries
10.50-11.00: Plenary & Close
Guest Speaker: David Trousdale, Smart Data & Technology Consultant, Amey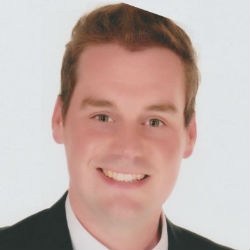 Following graduation from the University of Edinburgh with a Masters in History in 2009 David has delivered a range of projects across the public and private sector and has become a specialist in the application of transport data and innovations.

In 2015 David joined the transport and infrastructure company Amey as a Smart Data & Technology Consultant with the key aim being to use data and new technologies across the company to deliver service improvements and efficiencies in its various business areas. In this role David is currently the company lead for autonomous vehicles (AV) and AV friendly infrastructure.

Outside work David is an avid cyclist, having recently completed the London to Paris cycle ride for Parkinsons UK. In his spare time David also enjoys reading history books focused on the industrial revolution.
Ejaz Qureshi, University of Nottingham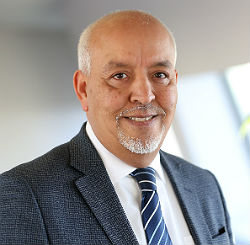 Business Development Executive- supporting the development of bids for Innovation Funding involving collaborations between businesses and University of Nottingham.
University of Nottingham- is a global university with world leading research and major successes in securing collaboration funding for innovation projects with industry partners.
Seb Saywood, Director, Foresight Group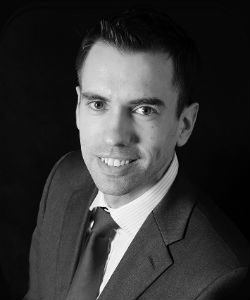 Seb joined Foresight in 2013 to help develop our regional presence from the Nottingham office. Foresight invest up to £2m in Nottinghamshire based businesses.
He was previously a Director at Clearwater Corporate Finance's Nottingham office, a leading mid-market corporate finance advisory firm. At Clearwater he was involved in M&A mandates across a range of sectors, advising shareholders on exit options as well as management teams and private equity groups on investments, with an average deal size of £15m.
Ian Davie, Senior Consultant, TBAT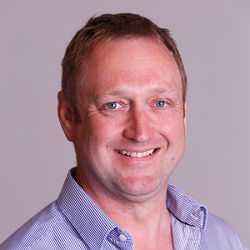 Ian began his career at Rolls-Royce in Derby through the sponsorship of his Mechanical Engineering degree from Brunel University, returning to Rolls-Royce as a Manufacturing Engineer. He then worked for a number of smaller companies managing manufacturing operations. Throughout this period he was exposed to Lean Manufacturing and enjoyed the common sense but simple systematic approach that lean gives you.
Prior to joining TBAT, Ian spent eight years working at Pera Consulting on the Manufacturing Advisory Service, a very successful support programme for manufacturers. During this time he had contact with nearly 1,100 manufacturers, reviewing many of these businesses, making suggestions for improvement around Strategy, Productivity, Supply Chains and Innovation to assist them to achieve their growth ambitions and potential. This would then be followed up with funding and project support to give the companies the direct tailored support they needed to grow.
In his role at TBAT he continues to share his passion with manufacturers through offering advice, consultancy support, R&D tax credits and grant support.
ERDF
This workshop is funded via the European Regional Development Fund, therefore we are required to evidence that you are a small to medium enterprise.
There will be a couple of forms that will need to be completed prior to the event and these will be sent to you once you have registered. One form is to ensure you are a small to medium enterprise, the second is to capture any business support you have received over the last 3 years to ensure you haven't exceeded €200,000. If you have previously completed these forms at a Growth Hub event you will not have to complete another set.