Description
Do you think what you are doing is innovative? Do you want to sustainably improve & grow your business? Are you developing new products that represent a scientific or technological advance in their field? Or wanting to create commercial value from your IP? Yes? Then GovGrant and this event are for you!
GovGrant, the UK's leading specialist is here to make sure that innovation in any business is recognised and receives a full range of available government funding enabling the creation of new products, systems, devices or services that add real value, support business expansion and growth and enhance company valuation. Their focus is on how the government incentivise the innovation life cycle for UK companies through the Research and Development Tax Credit and Patent Box innovation funding schemes.
At this event, you can learn:
- About the innovation funding schemes, your business is entitled to,
- All funding streams a scaling business needs to be aware of,
- Available short-term funding before your R&D claims have been processed,
- What you should be doing to create Intellectual Property rights & increase company valuation.
& MORE!
Companies you will meet at this event:


GovGrant helps innovative businesses maximise funding from government sources. When any company wants to improve its business, launch new products or overcome challenges, they may qualify for valuable tax credits- that's where GovGrant comes in. They are one of the UK's leading specialists, led by technical expertise to truly understand your business and help you identify the qualifying expenditure.

Innovate UK works with people, companies and partner organisations to find and drive the science and technology innovations that will grow the UK economy - delivering productivity, new jobs and exports keeping the UK globally competitive in the race for future prosperity.

Newable helps businesses thrive by providing funding, professional support and office space. SMEs need Money. They deliver the finance to help ideas to scale, manage the peaks and troughs of trading, and operationalise growth plans. SMEs need Advice. They provide professional support helping companies to commercialise innovation and to grow their business in new international markets. SMEs need Space. They create brand new homes for businesses and provide flexible offices across 40+ business centres from Aberdeen to Brighton.

Rocking Horse Group understand the challenge of funding R&D while still coping with the expense of running your day to day business. They offer an R&D financing solution that can get your innovations off the ground faster. By bringing forward your R&D tax refund you can put off expensive equity raisings to develop further and achieve higher valuations on your business. Their innovation hub links investors to quality innovation opportunities and provides advisory backroom business support expertise, enabling you to concentrate on developing your innovation.

Innova­tions and their protection secure a company's future and are often the most impor­tant assets of all. HOFFMANN EITLE meets this demand with the right combi­na­tion of skills and the highest level of commit­ment. Known for their experience and quality in the protection of intellectual property, each year HOFFMANN EITLE file more than 4,000 patent appli­ca­tions for their clients. With 400 employees and seven European offices, they are one of the largest and most successful in the field of intel­lec­tual property in Europe as illustrated by their many industry awards. A core strengths is the inter­dis­ci­pli­nary cooper­a­tion among HOFFMANN EITLE patent attor­neys working in the fields of chemistry, biotech­nology, mechan­ical engineering and electrical engineering & IT, as well as specializing in the areas of patent litiga­tion, trade­mark & design protection, licensing and competition law.
Plan your evening:
5.30-6.00pm Registration

6.00-6.20pm BFS & Host Welcome

6.20-7.50pm Talks, learn from GovGrant, Newable, Rocking Horse Group, HOFFMANN EITLE and Innovate UK about:

- Innovation funding schemes your business is entitled to
- Funding streams that a business wanting to scale should be aware of
- Short-term funding before your R&D claims have been processed

7.50-8.10pm Find out answers to burning Qs from panellists

8.10-8.30pm Panellists answer your Qs

8.30-9.00pm Networking with snacks and drinks
Why not benefit from a member's discount?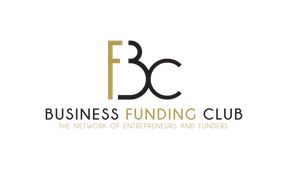 You can now join the Business Funding Club, a premier network connecting entrepreneurs, funders, and service providers. BFC members gain access to exclusive events, showcase opportunities at BFS workshops, consultations and access to FundingMatches.com, an online matching service for entrepreneurs and VCs.
View all benefits and sign up here: https://bit.ly/2GjqiqO
Organiser:

Business Funding Show, originally the first-ever funding exhibition for the UK & EU, is now a series of events bringing together high potential SMEs and leading financial institutions to ensure the UK's business growth.
TICKETS TO THIS EVENT ARE NON-REFUNDABLE.