Description
If you're in a Science or Tech sector, or offering an innovative solution to a market - then this event is a place to be!
Tech sector is one of the most actively supported, and yet a number of Startups and SMEs still struggling to secure funding.
Why so? Simply because they don't always know what their options are.
For this evening, like always we're bringing best of the best funders and entrepreneurs who can help you to boost your Science, Tech or Innovative venture!
Already confirmed companies:
Oxford Capital is a VC, investing in early stage UK tech businesses. They typically invest once a company has a product and is starting to commercialise. Current areas of interest include eCommerce, FinTech, Digital Health, Machine Learning and Artificial Intelligence, but their past investments also include a wide range of different sectors, from genetically modified insect technologies to mobile gaming.

Innovate UK is the UK's innovation agency that works with people, companies and partner organisations to find and drive the science and technology innovations that will grow the UK economy. Since 2007 they have committed over £1.8 billion to innovation, matched by a similar amount in partner and business funding. They have helped more than 7,600 organisations with projects estimated to add more than £11.5 billion to the UK economy and create 55,000 extra new jobs.
Granted Consultancy specialises in identifying and securing grant funding for innovative, ambitious entrepreneurs. It has expertise in securing funding for Business Growth, Innovation, Training, Infrastructure, EU and Large Projects. Their sectorial experience spans across Manufacturing, Advanced Engineering, Technology, Digital, Education, Construction, Knowledge Transfer and Energy.
Seedrs is a top equity crowdfunding platform. They make it simple for anyone—from angels and venture capitalists, to friends and family—to become investors in ambitious, growth-focused European businesses. Seedrs handle the legal documentation and due diligence to ensure that businesses are set up for success—and investors get their fair share.

The Royal Academy of Engineering's Enterprise Hub (RAEng Enterprise Hub) aims to accelerate innovation for the benefit of society by supporting founders of innovative engineering and technology enterprises with grants, bespoke training and mentoring from Academy Fellows. They also work to inspire and encourage business minded UK-based engineers to pursue entrepreneurial endeavours by celebrating and promoting successes.

Backed by Jaguar Land Rover, InMotion Ventures is investing in the future of transportation and mobility, actively investing across the transport and mobility space, including both consumer facing products/ services and underlying technologies.

Newable are a professional services group dedicated to encouraging British businesses. They work with businessmen and women at the heart of the economy, helping them to unleash their potential through investment, loans and finance, advice, accommodation and outsourced services. Newable offers products, services and expertise to passionate business people whose companies are the lynchpins of local economies helping them start up, sustain and scale.
Speakers:

Adrian Allen, Senior Innovation Adviser, Newable

Adrian has expertise in IP commercialisation and the delivery of new product development services. He has experience in strategic planning, product innovation and business model re-engineering, especially for start-ups and organisations wishing to optimise operations.
Meriwether Beckwith, Analyst at Oxford Capital
Meriwether joined Oxford Capital as part of the growth investment team, where he sources potential investment opportunities, and supports existing portfolio companies. Prior to joining Oxford Capital Meriwether received a BA in Biological Sciences from Oxford university, and gained experience in venture capital with Geneva based firm Endeavour Vision.
David Golding, Head of Strategy for Innovate UK
David has held his position since July 2007. Previously he was Secretary to the advisory Technology Strategy Board made up of leading business people advising the UK Government on business priorities for technology and innovation. His role involves working closely with government across all the activities of Innovate UK and looking at the way we provide support to business.
Tom Kennard, Director at Granted Consultancy Ltd.
Tom is an enthusiastic business sustainability and finance practitioner with a successful track-record and a Grant Funding Expert responsible for securing over £25m of funding for private and public sector bodies from business growth, R&D and EU funding streams and the co- author of "The Grant Report".
Alex Chalkley, Director at Granted Consultancy Ltd.
Alex is the director responsible for project modelling and funding services, including grant and bid writing for significant UK and EU bids over £250,000+. His specialisms are in business growth, energy and innovation projects. Alex has worked with a range of start-up, SME and large companies assisting them in securing grant funding for projects in excess of £40m in value.
Chris Rea, Campaign Development Associate at Seedrs
Chris is the first point of contact with entrepreneurs looking to raise investment on Seedrs. Chris previously founded YoungOnes Apparel and appeared on BBC Dragons' Den, where he received an offer for £75,000 from Duncan Bannatyne.
Catherine Lawrence, Programme Manager, Enterprise Hub, The Royal Academy of Engineering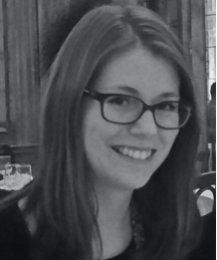 Catherine works closely with engineering entrepreneurs in start-ups, spin-outs, and SMEs. Her role is parallel to an associate at a VC firm - seeking talent and working with senior advisors to select who to support - but with grants rather than equity investment.
James Nettleton, Seed investor focused on transport and mobility at InMotion Ventures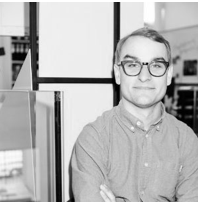 Until last year, James was a co-founder and director of Central Research Lab, London's first accelerator and co-working space for physical product start-ups. He then joined InMotion/ Jaguar Land Rover, where he leads the pre-seed (typically c.£100k) investments in companies joining the accelerator programme, and support wider seed and series A investments too.
Plan your evening:
• 6.00-6.30pm Arrival and Networking (over coffee or beer)
• 6.30-8.00pm Talks
• 8.00-8.30pm Networking (Time to exchange your business cards and get a fresh pint of beer).
Organisers:

Arina Osiannaya - the founder The Business Funding Events (The only place where you can meet top-finance providers on a regular basis) and Osmond Dsilva, Tech City Coffee Meetups (Chef of coffee with a smell of money…)
Sponsored by:
Rockstar Hubs International is a part of Rockstar Group of Companies. Since 2007, The Rockstar Group has mentored and grown over 6,500 businesses in the UK. The Rockstar Group has some of the UK's most well known and respected entrepreneurs as its mentors. Within the group it also owns a law firm, hedge fund, crowdfunding platform, sales outsourcing firm and App development company.
Host:
WeWork is a platform for creators. We provide you with everything you need to create your life's work. We're growing our community in London with new spaces opening up throughout the city, get in touch to learn more: https://www.wework.com/locations/london/soho-london

***WeWork security request***
WeWork has requested that all attendees provide us with:
- Full name
- Email, and
- Company name
Make sure to complete the Eventbrite link per each visitor
Note: You may not be allowed into the building if you do not provide the above
RSVP
We appreciate your cooperation in updating your RSVP to be an accurate representation of whether you will attend.