Description
If you're in a science or tech sector or offering an innovative solution to the market, then this event is for you!
Tech sector is the most actively supported and has the highest success rate, and yet a number of tech startups and SMEs are still struggling to secure funding.
Why so? Simply because they don't always know what their options are.
We're bringing together the best funders and advisers who can help you to boost your science, tech or innovative venture!
*Great news! For this event, we are offering showcasing opportunities to maximise you brand exposure.
*The organisers maintain the right to pre-vet the applications and to approve or disapprove any pitching/showcasing/attending applications. In this case unsuccessful candidates will be provided with a refund.
Some of the funders you will be meeting:

Edward Keelan | Investment Manager at Octopus Investments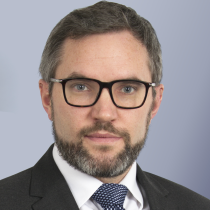 Edward joined Octopus in 2008 and is responsible for originating and making new investments, monitoring portfolio companies and supporting fundraisings.
Octopus Investments, part of the Octopus Group, is an award-winning, fast-growing UK fund management business with leading positions in tax-efficient investments, multi-manager funds, and UK smaller company financing.
Adrian Allen | Senior Innovation Adviser at Newable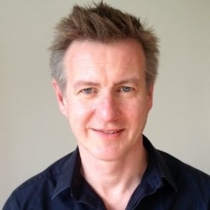 Adrian has experience in strategic planning, product innovation and business model re-engineering, especially for start-ups and organisations wishing to optimise operations. Currently, his work at Newable involves identifying new business opportunities and providing companies with access to grants, loans and equity investment.
Newable has a 35-year track record of unleashing the extraordinary potential of business people. They help businesses start up and expand through a range of funding and mentoring products and service.
Francesca O'Brien | Head of Private Markets at SyndicateRoom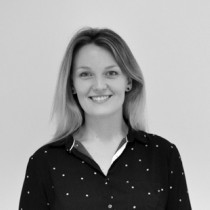 Francesca is responsible for management of dealflow and liaison with entrepreneurs and also heads up the associate team at SyndicateRoom.
SyndicateRoom connects ambitious investors with the country's most trailblazing companies. Started in 2013, SyndicateRoom has rapidly grown to have more than 100 high-growth businesses in its portfolio.
Anthony Carty | Alternative Business Funding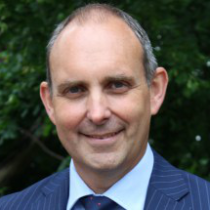 Anthony has over 25 years of experience in the financial services industry and is the Business Development Director for Clifton Asset Management plc - the financial services group which owns www.alternativebusinessfunding.co.uk.
Alternative Business Funding is simple, safe, efficient, free and fair with their unique Funder Finder engine allowing the business owner to search for available finance without impacting their credit rating.
Eileen Modral | Investment Network Manager at OION Ltd.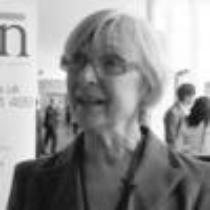 Eileen Modral is the Investment Network Manager for Oxford Investment Opportunity Network (OION). Eileen has been instrumental in developing the Angels4LifeSciences (A4LS) pilot programme working closely with Nesta and the BIA; A4LS currently partners with MedCity.
OION has an interest in companies with a strong barrier to entry, often patented, but with all having a strong vision for growth and seeking investment from £200k to ~£2 million.
Simon Spier | Head of International Trade at techUK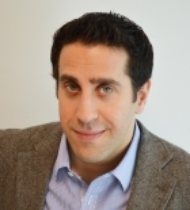 Simon is Head of International Trade at techUK engaging with government and business to support tech companies' growth internationally and enhance international engagement with the UK's burgeoning tech industry.
techUK represents the companies and technologies ranging from leading FTSE 100 companies to new innovative start-ups. More than 950 members companies are members of techUK. Collectively they employ approximately 700,000 people, about half of all tech sector jobs in the UK.
Event Agenda:
• 6.00-6.20pm: Arrival and Registration
• 6.20-6.30pm: Welcome from BFS & Sponsors

• 6:30-7.20pm: Presentations
• 7.20-7.40pm: Panel Q&A
• 7.40-8.10pm: Business Showcase
• 8.10-8.30pm: Networking with Drinks
Why not benefit from a member's discount?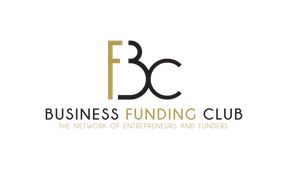 You can now join the Business Funding Club, a premier network connecting entrepreneurs, funders, and service providers. BFC members gain access to exclusive events, showcase opportunities at BFS workshops, consultations and access to FundingMatches.com, an online matching service for entrepreneurs and VCs.
View all benefits and sign up here: https://bit.ly/2GjqiqO
EVENT SPONSORED BY:

A City Law Firm is a leading entrepreneur firm of regulated solicitors based in the heart of the City of London. ACLF acts for high-net worth individuals as well as entrepreneurs in sectors such as media, TV, technology, fashion and finance and start-up businesses that seek and secure investment.
Organisers:

Business Funding Show, originally the first ever funding exhibition for the UK & EU, is now a series of events bringing together high potential SMEs and leading financial institutions to ensure UK's business growth.
Host:

WeWork is a platform for creators. They provide you with everything you need to create your life's work. They're growing our community in London with new spaces opening up throughout the city, get in touch to learn more: https://www.wework.com/buildings/aldwych-house--london
***WeWork security request***
WeWork has requested that all attendees provide us with:
- Full name
- Email, and
- Company name
Note: You may not be allowed into the building if you do not provide the above RSVP
We appreciate your cooperation in updating your RSVP to be an accurate representation of whether you will attend.
TICKETS TO THIS EVENT ARE NON-REFUNDABLE.