Description
We aim at this seminar to guide CEO's and Founders, looking to scale-up and secure funding over 1million, through all the legal, tech, funding and financial pitfalls and benefits. We can guide you through what the investment houses are looking for and what alternative funding options are available, how you get ahead of the competition with pre-due diligence, how to make the most of the investment secured and how to plan the investors and/or your exit.


Agenda
Registration & drinks

talks from the experts

Panel for Q & A

Networking


1. Karen Holden , Founder A City Law Firm
Entreprenur Karen set up 10 years ago and specialises in getting businesses ready for scaling-up , investment or sale.
She advises on the legal risks and benefits involved in the various funding options. Experienced in both debt finance and equity funding deals she can guide you through the process negotiating the best deal . Understanding the legal jargon ; your exposure and balancing commercial gain v legal risks is something she manages with you .
She guides clients through effective tax structuring to make the very most of any funding obtained , pre-due diligence to identify any red flags before the bank or investor does , negotiations the investment terms or advises on the debt exposure and preparing founders for their exit.
Thousands of deals , small or large, tech or otherwise Karen has navigated this sector for a long time and helps guides her clients to make the most of any opportunity with their eyes wide open.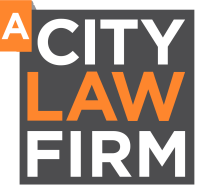 2. Stephen Stanton-Dowes
Managing Director of Finding X: How investors treat the technology components of their investment; how to avoid the common pitfalls.
Stephen Stanton-Downes is experienced in the technology markets, having spent his early career in Financial Services and Telecoms for organisations such as O2 and NatWest, Stephen moved into management consulting in 2001. Following a ten year stint with KPMG and then at Accenture helping FTSE100 clients with their most complex and strategic technology management challenges, Stephen has been working with both Digital start-ups and larger enterprises seeking to transform themselves into Platform businesses.
Stephen has extensive experience of all aspects of the investment and transaction process by private, trade and institutional investors.

3. Chris Kettle (Director, High Growth Business Development )
Chris is NatWest's High Growth Business Development Director in London. In this newly created role, Chris works closely with the capital's leading High Growth, entrepreneurs, and other organisations that make up the vibrant and buoyant London Ecosystem. Over the past 12 years, Chris has held a number of customer facing and operational roles within the bank which has enabled him to understand and identify a myriad of ways in which he and NatWest are able to support the entrepreneurs who drive economic growth and support UK PLC. Chris has always had a passion for supporting his customers through his knowledge, expertise, connectivity and know how and brings with him experience of working with entrepreneurs from all sectors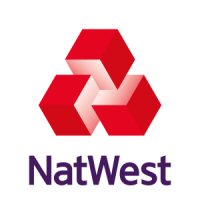 4. Sam Louis (Angel Investment Fund)
Sam will be discussing how to impress an Investor, his top 10 tips for this.
Angel Investment Network is a global network of entrepreneurs and angel investors. Launched 15 years ago they have 50 networks covering 100 countries around the world with over 175,000 self-certified HNWs or sophisticated investors registered. Sam co-runs the broking side of the business which focuses on helping 2 companies per week raise funds by actively marketing to their database. In the last 6 years this division has raised over £60m for around 300 companies. AIN lives to help young companies.

5.
Guest Speaker – Henry Porter
Henry is the founder of Bluewater Capital & Compliance.
Henry's 17 year investment banking career spans across the world's leading international financial centres in the UK, Singapore, Australia and United States. Henry pioneered the distribution of derivatives trading to the world's leading hedge funds across Rates, Credit, Futures & Options and FX. Henry founded Bluewater Capital & Compliance and now assists SMEs to compliantly raise capital through their own digital infrastructure by leveraging the concepts of direct-funding and the IFISA.

We are looking forward to see you there.
Organiser of Funding for your Business