Funding networks requires upending philanthropy. Listen to funders who have shifted their structures and mindsets to invest in networks.
About this event
Many funders – from philanthropists to institutional funders – are starting to recognise the power of investing in networks to address systemic issues. From climate change, to health equity, to educational systems, networks can have a powerful leverage effect on shifting patterns and structures, increasing impact and making change more "permanent".
Yet for funders, investing in a networks-based approach requires upending many of the traditional structures we are used to operating in. Be it shifting from linear logical frameworks to more emergent outcomes, or investing in long-term relationship building and inquiry processes rather than short-term projects, supporting networks to maximise their impact requires careful and tough reconsideration around how funders operate.
Join leading trailblazers who have gone through such changes within their own foundations to dialogue around the shifts they made, why they made them, and what impact they achieved. With:
Who is this event for?
Funders and networks curious about the importance of investing in networks, and how it can be done.
What can you gain by joining?
Ideas on how you can leverage your own networks across your grantees and alumni for amplified impact
Concrete, small-step actions you can take to shift internal working structures to better support networks
Inspiration and connections to others asking similar questions like you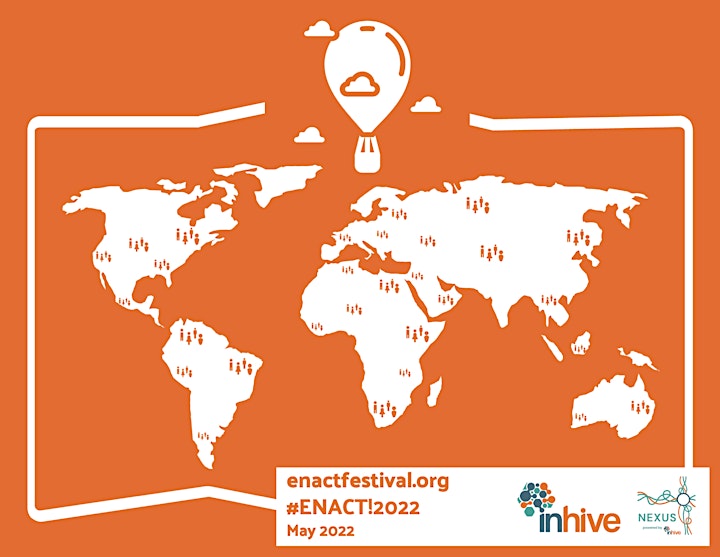 Do you run, support, or engage with a community or network that works to create local and systemic change? Then this festival is for you!
Across the entire month of May 2022, ENACT! will host dozens of online and offline activities that amplify unheard stories, share cutting-edge knowledge and practices, and identify synergies for collaborative action. Through these, our aim is to get people thinking and talking, build connections that spark new collaboration, and raise hope and awareness around what is possible.
Head over to the official festival page for more exciting events!