Description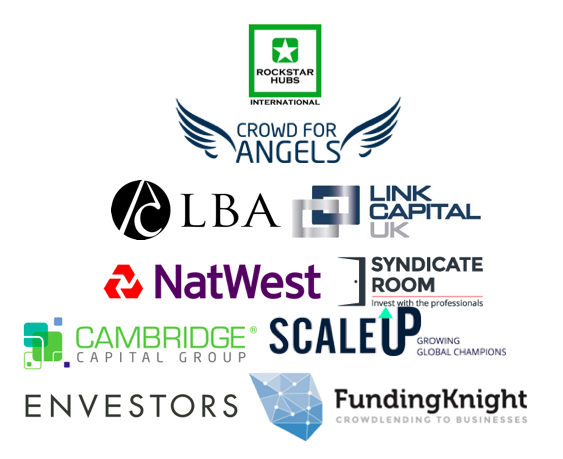 Want to meet top funders and get answers to the questions you've been waiting for? Come to our Christmas Party with Funders and have an enjoyable and informative evening!

Companies
ScaleUp Group is a VC made up of successful founders and executives providing fast growth companies with "Active Support" consisting of management mentoring, talent management, sales expansion, financial management and funding to help create global champions. Every member of their team has either founded or funded multiple successful companies. In many cases, both!

LBA has been connecting high growth small and medium sized enterprises with investment through the network of experienced and discerning business angel investors since 1982. LBA is a founding member of the UK Business Angels Association, the industry's best practice trade association. LBA is also a member of EBAN, the European Business Angels Network and the Angel Capital Group, focusing on providing both investment and knowledge to high growth businesses.
NatWest is not only one of the leading and well-established UK banks, but also a team of experts with entrepreneurial spirit. They understand that running a business can be both exciting and challenging, but with the right combination of support, guidance and funding, it can do better. NatWest is an institution which provides both funding and necessary support to make sure businesses grow faster.
Crowd For Angels is a FCA regulated crowdfunding platform for debt and equity funding for both public and private companies at all stages. They aim to bring innovative and appealing products to the crowd and support public and private UK companies through all stages from seed to pre-ipo and when listed. Crowd For Angels does this through equity funding under SEIS, EIS and debt funding through convertible loans.
Rockstar Hubs International is a part of Rockstar Group of Companies. Since 2007, The Rockstar Group has mentored and grown over 6,500 businesses in the UK. The Rockstar Group has some of the UK's most well known and respected entrepreneurs as its mentors. Within the group it also owns a law firm, hedge fund, crowdfunding platform, sales outsourcing firm and App development company.
SyndicateRoom is the UK's only investor-led equity crowdfunding platform. Their members co-invest alongside experienced angel investors in highly sophisticated investment opportunities, on the same economic terms as the professionals. Each one of the opportunities on their platform has been researched by a 'lead investor' who is familiar with the sector and who has put their own money into the deal.
Envestors is one of the leading private investor networks which sits "above the crowd". Being established in 2004, today Envestors Ltd. has over 4,000 sophisticated investors have registered on the Envestors platform and invest a minimum of £25,000 (average £42,000) per transaction. To date Envestors has completed £95m of investment into 200 companies through its offices in London, Jersey and Dubai. Envestors has won numerous awards including "Private Investor Network of the Year" on three occasions (2009, 2011 and 2014).

Link Capital UK is an Independent Specialist Consultancy providing Commercial and Business Finance support to access vital funding from £2000 to £50 million for SME clients throughout the whole of the UK. Link Capital UK has a specialist department for property development finance, we also arrange commercial and business loans, mortgages and asset lease finance from over 260 UK Based Partner Lenders, at competitive rates and terms.
FundingKnight is a crowdlending company enabling people to invest directly in handpicked British businesses. Helping UK companies get the funding they need to grow and facilitating investment in alternative finance for everyone. FundingKnight offers fast, flexible and competitive business loans, Property Bridging finance and Green Energy project funding up to £1million to UK companies looking to grow. Each loan goes through an auction process wherein investors bid to invest and this process actively lowers the final interest rate payable.
Cambridge Capital Group is a leading business angel group of around 70 investors and private venture funds who have been investing in hi-tech businesses and backing technology start-ups in the Cambridge technology cluster over the past 15 years. Delta2020 provides financial and management consulting, coaching and mentoring of start up and early stage growth companies with a predominant focus on the technology sector.
Who you will meet:
Paul Excell, Executive Director at ScaleUp Group (Growth funding for Disruptive, Tech and Innovative solutions)
Paul is a global executive leader, pioneer, investor, coach and board advisor with an impressive track record of delivering business growth and transformation in organisations. Founder/CEO at Excelerating innovation and as Executive Chair, at Global iLabs, he drives an innovative portfolio of high growth, disruptive technology start-ups/scale ups plus coaching and Board advisory services.
Yann Moulary, Investment Associate at LBA
Yann is an Investment Associate at LBA. He is responsible for looking after LBA's front end deal flow of technology companies in sectors such as IoT, AI, FinTech, InsuTech, RegTech, CleanTech, Saas, Semiconductor devices, Digital etc. Yann critically assesses the opportunities to select and present high growth potential startups to our business angels' network.
Alexander Sleigh, Investment Director at LBA

Alexander is the investment manager for Angel Capital Group which includes the LBA network. Alexander plays a key role in the sourcing and assessment of investment opportunities. He then works closely with the selected entrepreneurs in preparation for each Company Presentation Event, and beyond as they look to secure funding. Further responsibilities include management of investor relations, communications, marketing, events and administration for the whole of ACG.
Chris Kettle, Entrepreneur Development Manager at NatWest Bank

Andrew Adcock, Chief Marketing Officer at Crowd For Angels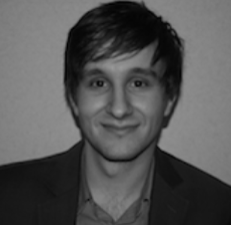 Andrew is the Chief Marketing Officer at Crowd for Angels, where he is responsible for creating Crowd for Angels marketing channels and media, the running of day to day marketing activity and communicating with investors and companies. He is committed to combine his passion for social media and business in providing high levels of client satisfaction and understanding.
Kenrick De Nazareth, Finance and Administration Officer at Crowd for Angels

Kenrick holds a BA Honours degree in Business Management and Finance from the University of Westminster. Previously, Kenrick worked as an assistant accountant at E.C Capital and had a stint as an intern a NinetyTen Ltd.
Jonathan Pfahl, Co-founder at Rockstar Hubs International
Since establishing his first Rockstar company in the group in 2007, Rockstar now has companies in mentoring and property in 3 different parts of the world as well as vested interests in 9 different private companies that he has invested in. Whilst still only in his 30s, Jonathan is a driven and successful entrepreneur who is passionate about working with entrepreneurs who are determined to see their business grow.
Chelsey Baker, Leading Business Mentor, Author & Founder of 'Broadcasting Your Business'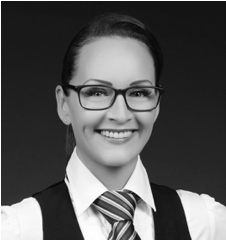 Chelsey is recognised as one of the UK's leading business mentors, author of "The Pocket Mentor" book and founder of Broadcasting Your Business the pitch, press and publicity programme which has generated millions of pounds in sales and publicity for her clients. Having won the British Bankers' Association's "Excellence in Enterprise Mentoring Award" at BAFTA and the prestigious title of "Business Mentor of the Year" awarded by Start Your Business magazine she is a mentor to hundreds of businesses throughout the UK. She is an authority on the 'perfect pitch' and an expert in pitching for funding where she has judged over 1,000 business pitches.
Oliver Woolley, Co-funder and CEO at Envestors
Oliver is CEO of Envestors Limited, which he co-founded in 2004 helping investors source interesting deals. Between 2006 and 2014, Oliver sat on the Board of the UK Business Angels Association (UKBAA). After completing a finance degree, Oliver raised equity and bank debt to start Woolleys Healthfoods. In 1997 he sold the business to Northern Foods and moved into early-stage investing.
Theo Kemp, Founder and Managing Director of LINK Capital UK Ltd.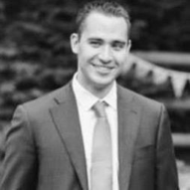 Jasper Ehrhardt, Managing Director at FundingKnight
Jasper is Managing Director at FundingKnight. One of Jasper's key interests is the ability for technology and organisational flexibility to drive change. It is Jasper's goal for FundingKnight to become one of the leaders of the new financial landscape. Jasper is responsible for the operational development of the company as well as its strategic vision and ensuring it is a leader in a fast-moving and competitive environment.
James Harbridge, Analyst at Cambridge Capital Group

James is an Investment Analyst for Cambridge Capital Group and Delta2020 with a focus on early-stage investment in B2B technology startups.
Plan your evening:
• 6.00-6.30pm Arrival and Networking (over coffee or beer)
• 6.30-8.30pm Networking and partying.
Organisers:

Arina Osiannaya - the founder The Business Funding Events (The only place where you can meet top-finance providers on a regular basis) and Osmond Dsilva, Tech City Coffee Meetups (Chef of coffee with a smell of money…)
Sponsored by:
Rockstar Hubs International is a part of Rockstar Group of Companies. Since 2007, The Rockstar Group has mentored and grown over 6,500 businesses in the UK. The Rockstar Group has some of the UK's most well known and respected entrepreneurs as its mentors. Within the group it also owns a law firm, hedge fund, crowdfunding platform, sales outsourcing firm and App development company.
Host:
WeWork is a platform for creators. We provide you with everything you need to create your life's work. We're growing our community in London with new spaces opening up throughout the city, get in touch to learn more: https://www.wework.com/locations/london/soho-london
***WeWork security request***
WeWork has requested that all attendees provide us with:
- Full name
- Email, and
- Company name
Make sure to complete the Eventbrite link per each visitor
Note: You may not be allowed into the building if you do not provide the above
RSVP
We appreciate your cooperation in updating your RSVP to be an accurate representation of whether you will attend.