Hear insights from social entrepreneurs and funders on collective leadership for systems change: why it's important, and how to advance it.
About this event
In this 90-minute session, our speakers will share key insights from SIGNAL, a research project to understand the needs and experiences of 40 leaders of systems change initiatives across Africa and North America. Sponsored by the Garfield Foundation and Mastercard Foundation, the project has revealed 7 key insights, some of which have powerful implications for the funding of systems change work. SIGNAL is a project of the Illuminate field-building collaborative.
You'll also hear directly from system leaders and funders who are advancing powerful collective leadership approaches to systemic change—and what they most need to be successful in this work. Plus, you'll have the opportunity to both hear from and connect with other funders who are advancing systemic change funding strategies in their work.
With:
Thank you to the Woka Foundation and the Jacobs Foundation for financially supporting this session!
Who is this event for?
Funders of any size who are seeking to deepen their systems change funding strategy.
What can you gain by joining?
More clearly understand what systems change grantmaking might look like and why you may want to embrace it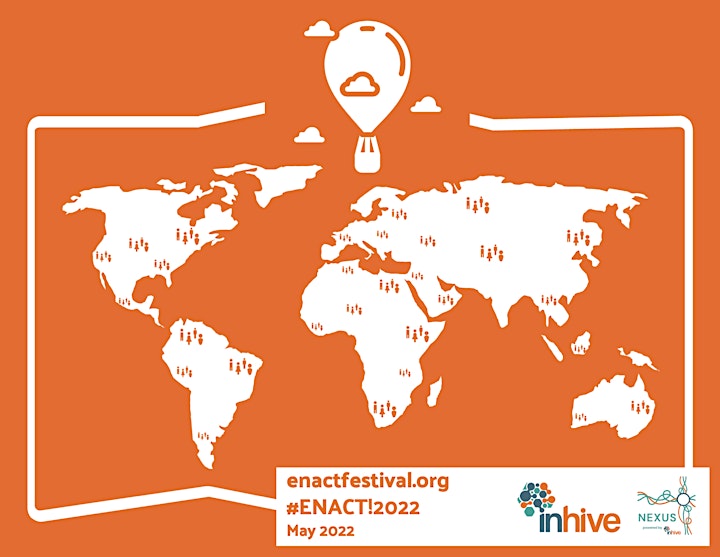 Do you run, support, or engage with a community or network that works to create local and systemic change? Then this festival is for you!
Across the entire month of May 2022, ENACT! will host dozens of online and offline activities that amplify unheard stories, share cutting-edge knowledge and practices, and identify synergies for collaborative action. Through these, our aim is to get people thinking and talking, build connections that spark new collaboration, and raise hope and awareness around what is possible.
Head over to the official festival page for more exciting events!