Fundraising Camp (Chichester)

Tuesday, 24 March 2015 from 09:30 to 16:00 (GMT)
Event Details

Come to Fundraising Camp and spend a day learning, talking about and maybe even solving the issues and challenges you face in your fundraising. Learn from other fundraisers in your area, find out how they've dealt with similar problems, and share your experience.
Make some useful contacts and maybe even enjoy a very practical day of sharing fundraising advice.
Think of it as those often valuable networking chat sessions you have at normal conferences but for a whole day.
No tents involved
Fundraising Camp is a one-day 'unconference'-like event for fundraisers, the first series of events of this kind for fundraisers in the UK. The first one took place on 24 September in Oxford.
An unconference is an unstructured conference: there are no set speakers and no set topics. As a participant you are invited to suggest a topic at the beginning of the day. It could be something you know about, it could be a problem or a question you have and you want help on.
Be prepared to speak on it - not with a Powerpoint or anything like that (but let us know if you want to). When we all agree the topic sessions at the beginning of the day, chances are there will be others who can join you in the session.
Fundraising Camp is informal and relentlessly practical. No-one is coming to judge the quality of how you present. Everyone will be there wanting to improve their fundraising.
What does a Fundraising Camp look like?
Sessions
The day will be planned out between us in the first half-hour. After that, there will be two, three or four short sessions (30 -45 mins) at any one time running throughout the day.
Go to the ones that interest you most. If it's not quite right for you, you're allowed to leave and go to another session. (Try doing that at a regular formal conference!).
We encourage participants in each session to take notes of what gets shared and learned, and then for these to be shared online - as a blog post, a video, a photo, or send it to us at UK Fundraising if you prefer.
Rules of Fundraising Camp
If there are any rules, then these probably cover it:
do join in rather than expect to hide at the back of a conference hall
 
share what you know at the event
 
afterwards, share what you learn from the event online e.g. via a blog post
 
be nice to others, enjoy a different kind of event
 

no commercial selling - only paying sponsors get to run a session about what they offer (and you don't even have to go to those sessions if you don't feel they are relevant)
Experts
To each Fundraising Camp we'll invite half a dozen or so local fundraising, business or grantmaking experts to help ensure we've got even more practical fundraising knowledge and experience available at the event.
More Fundraising Camps
We ran seven Fundraising Camps in the first year of the series. We plan to run one about once a month all around the UK, including in towns that don't often get a fundraising training course or conference. Can you provide a free venue for one in your town, in return for some free places at the event? Let us know.
Why 'Fundraising Camp'?
We were inspired to run an event like this for fundraisers by events such as Barcamp Nonprofits and MuseumCamp. These focus on the ideas, skills and experience that conference delegates themselves have, but which seldom get shared while they all listen to the speakers.
So, we called this new kind of event Fundraising Camp.
Thank you to Fundraising Camp's sponsors
 


Serving the not-for-profit and education sectors for 30 years, Blackbaud (NASDAQ: BLKB) combines technology and expertise to help organisations achieve their missions. Blackbaud works with more than 27,000 customers in more than 60 countries that support higher education, healthcare, human services, arts and culture, faith, the environment, independent education, animal welfare and other charitable causes. We offer a full spectrum of cloud-based and on-premise software solutions and related services for organisations of all sizes including: fundraising, eMarketing, social media, advocacy, customer relationship management (CRM), analytics and vertical-specific solutions.

For more information contact us or call us on 0845 658 8590.

University of Chichester, home to the world's first undergraduate degree in fundraising, for supporting this Fundraising Camp.

"In September 2014 the University of Chichester launched the world's first BA (Hons) degree in Fundraising. Written and taught by fundraisers, accredited by the Institute of Fundraising, it's designed to launch great fundraisers on exciting careers. If you are thinking about your next step come talk to us, we do Skype, we do email, we do phone, and we really enjoy chatting over coffee. Contact Donna Day Lafferty, 07950 245050, d.daylafferty@chi.ac.uk."
  
Do you also want to sponsor this Fundraising Camp? Contact Gary King.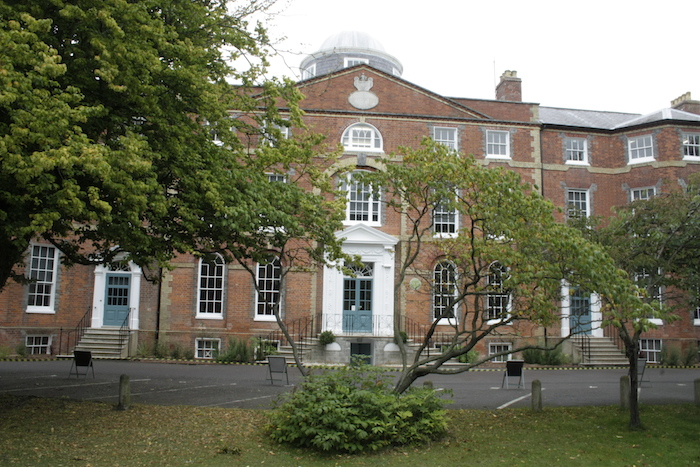 Bognor Regis campus, venue for Fundraising Camp
Need some travel or parking advice? Try this from the University of Chichester. 
Delegates' feedback
Amazingly helpful @ioftweets course from @howardlake today. Lots of ideas to take back to the office!
— David Bench (@Davidbench) December 14, 2012 

More feedback on UK Fundraising's training courses and events
Terms and conditions
By booking a place, you accept the following terms and conditions
Videos and photographs of participants will be taken at the event and then published and you give Fundraising UK Ltd permission so to do.
Fundraising UK Ltd reserves the right to amend the details of the event as set out above.
You can cancel your registration and receive a 100% refund up to one calendar month before the event. No refunds will be made for cancellations after this time.
You can login and change the details of the delegate until the day before the event. 
Should the event be cancelled, Fundraising UK Ltd limits its responsibility to refund only the value of the ticket price paid, not any expenses you might have incurred e.g. travel or accommodation.
Attendee List
Sort by:

Date

|

First Name

|

Surname
When & Where

University of Chichester
Bognor Regis Campus
Upper Bognor Road
PO21 1HR Bognor Regis
United Kingdom


Tuesday, 24 March 2015 from 09:30 to 16:00 (GMT)
Add to my calendar
Organiser
Publisher of UK Fundraising, online resource and community for professional charity fundraisers since 1994.
Provides practical training in digital fundraising, helps charities and fundraising companies make the most of digital, and runs the Fundraising Camp series of one-day 'unconference'-style events for fundraisers.