Fundraising Event - Raise a glass for Borough - Champagne & Cheese Tasting plus a raffle.

Monday, 19 June 2017 from 18:30 to 23:00 (BST)
Event Details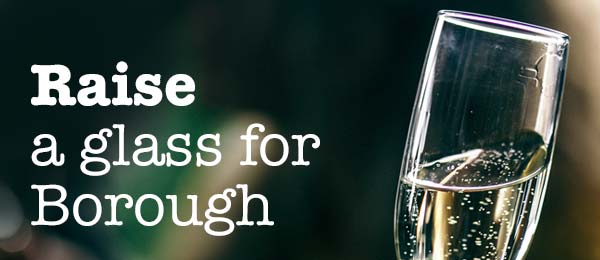 AT OUR SPECIAL FUNDRAISING EVENT
Champagne and Cheese Tasting
followed by a grand raffle!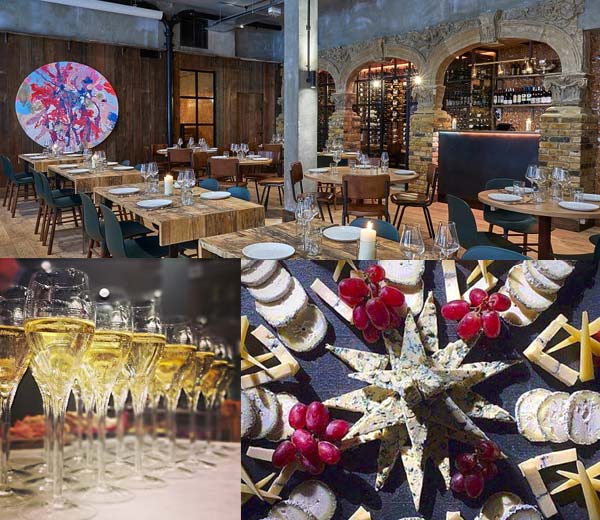 Why


We are organising a fundraising tasting event for our sister restaurant called "Boro Bistro", and for the wider Borough community. 
Boro Bistro is a French brasserie located just under London Bridge next to Southwark Cathedral, and which on Saturday night was brutally involved in part of the horrific terrorist attack, sadly a member of staff (a young Frenchman) was one of the casualties, along with patrons, and also have had staff and patrons in hospital since.

Our partner and founder with us at Champagne+Fromage is also the owner of Boro Bistro. We have a long-standing and very close professional relationship - we exchange staff and hold events for each other regularly.
Right now, as you can imagine, they need a lot of support as the team is still in shock and some of them are recovering from injuries. The restaurant will be closed for some time, and they expect that many staff will not be able to return. You may have been to Boro Bistro at one of our quarter parties, or for an after work drink and nibble.
When


Monday 19th June at 6:30pm - 11.00pm.
(Please note that the tasting will start at 7.00pm)
Where


Humble Grape Wine Bar
(near Fleet Street and Blackfriars Bridge)
1 St. Bride's Passage
London EC4Y 8EJ

Plan for the night

Your tasting dinner experience will include:

Welcome drink at 6.30pm


Tasting from 19:00 to 21:00 pm
Enjoy a tasting of 4 Grower Champagnes, each Champagne will be specially paired with artisan cheeses and/or cured meat platters. We will finish by a selection of sweet bites: macaroons & mini canneles
Raffle: Tickets will be on sale on the night.
Amazing prizes - 3 course dinner , Bottle of Champagne, Artisan product Baskets, wine bottles and more...
Ticket Price 
£70 per person

Tickets for the raffle, donations and more drinks can be paid for on the night.
Please be aware the event will be CASH ONLY.
 --------------------------------------------------------------
What will happen to the proceeds!

Proceeds from the event will be split – half given directly to our colleagues at Boro Bistro, and half to the upcoming Borough Market Hardship Fund.

The Boro Bistro team want to take their (mostly French) staff to France for their colleague's funeral, and for the team to have some rest time there; Champagne+Fromage want to help out with the costs for this and to assist the staff in any way they can.
The Borough Market Hardship Fund is to support small business owners recover from this and provide help to those who are suffering most in these uncertain times.

Help us to raise funds to support
everyone effected!

--------------------------------------------------------------
 Other ways to donate...

Enjoy a drink at one of our Champagne+Fromage bistros and £1pp will be added to the bill, with option to give more if you wish. We will also be collecting cash donations at our bistros, just pop in and speak to our staff. All proceeds will be distributed evenly between Boro Bistro and to the Borough Markets Fund.

Or make a donation via our Champagne+Fromage Red Cross Donation page. All proceeds go to the British Red Cross' "UK Solidarity Fund" which will go to help those victims of terror attacks in need anywhere in the UK, in the first instance in London.
--------------------------------------------------------------
#raiseaglassforborough #loveborough
Do you have questions about Fundraising Event - Raise a glass for Borough - Champagne & Cheese Tasting plus a raffle.?
Contact Champagne + Fromage
When & Where

Humble Grape
1 St. Bride's Passage
EC4Y 8EJ UK London
United Kingdom


Monday, 19 June 2017 from 18:30 to 23:00 (BST)
Add to my calendar
Organiser
Champagne + Fromage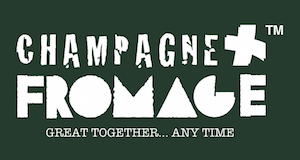 Shop and bistro, Champagne+Fromage brings a vast collection of unique grower champagnes and artisan cheeses into the heart of London.
We are delighted to welcome and offer you a range of services including:
 
Afternoon tea
Delivery service
Champagne and cheese tasting | Champagne and frois gras tasting  
Covent Garden | Brixton Village
44 (0) 20 7240 1604
______________________________ 
The tasting team, all french natives, guide each tasting with their expertise and passion. They ensure that each guest leaves with a better understanding of the versatility and unique traits of champagne. Come join us for this exclusive experience! 
(Here below, Maud Fierobe, the owner and one of the tutors)