Making the case for networks is a constant uphill battle. Observe a network leader hone their pitch in front of a live panel of funders.
About this event
Organizations that employ a network or community approach all face the same never-ending challenge: fundraising!
For this session series, we are bringing together two great network leaders to share their network fundraising "pitch" in front of a panel of funders. After engaging in Q&A, funders then provide feedback as to how the network leaders can hone their fundraising message – followed by a dialogue around how funders can also adapt their own practices to be more receptive to network-based models and approaches.
Network Leaders
Funders Panel
Katie Davies: Program Manager, Strategic Network, Ignite Philanthropy: Inspiring the End to Violence Against Girls and Boys
Shireen Zaman: BUILD Program Officer, Ford Foundation
Joe Collins: Chief Innovation Officer, The Philanthropy Workshop
Who is this event for?
Leaders, coordinators, and weavers of networks and community – and funders – who want to improve their fundraising approaches and practices.
What can you gain by joining?
Tips and inspiration for how you can hone your own network fundraising message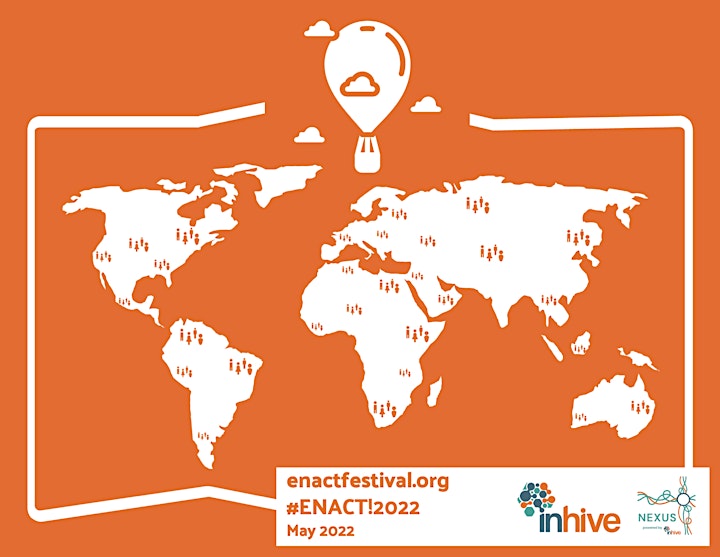 Do you run, support, or engage with a community or network that works to create local and systemic change? Then this festival is for you!
Across the entire month of May 2022, ENACT! will host dozens of online and offline activities that amplify unheard stories, share cutting-edge knowledge and practices, and identify synergies for collaborative action. Through these, our aim is to get people thinking and talking, build connections that spark new collaboration, and raise hope and awareness around what is possible.
Head over to the official festival page for more exciting events!